Fully-automated packaging solution for tablet blister and wallet packs
Lupin, one of the largest global pharmaceutical companies, chose ULMA Packaging to develop a fully-automated flow pack line to package pharmaceutical products (individual blister and wallet packs)
The line features a feeder conveyor with automatic loading systems for individual blister packs, wallet packs, brochures and desiccant packs, as well as two cameras to check products and printed text, and a horizontal flow pack machine, the ARTIC model, to package grouped products.
A fully-automated line with which ULMA Packaging guarantees high production rates during the packaging process, in addition to a huge reduction in the cost of labour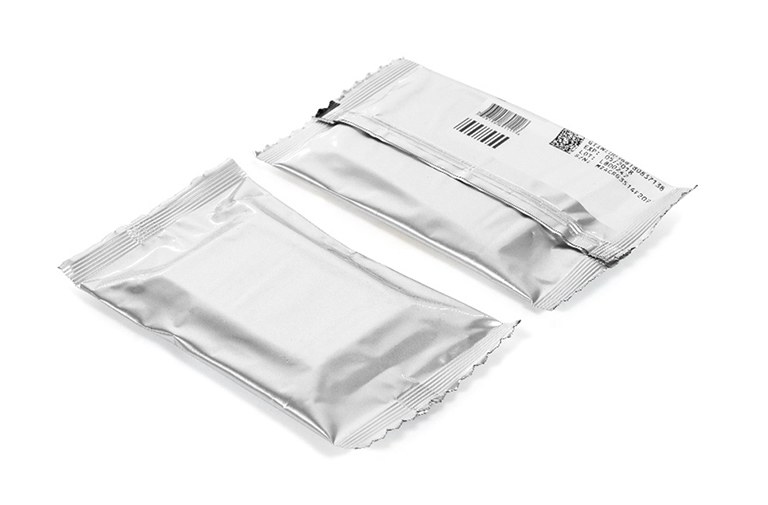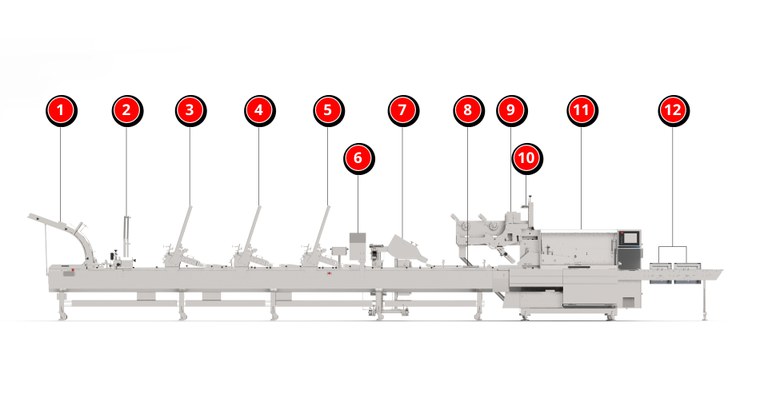 First phase - Automatic blister, wallet pack, brochure and desiccant pack loading systems
The line features three automatic loading/de-stacking systems (1, 2 and 3) for the different formats of wallet and blister packs, in addition to 2 automatic dispensers for the two brochures (3 and 4) and a desiccant pack dispenser to control the humidity inside the package (7).
1. Automatic individual blister loading system
2. Automatic blister loading system for wallet pack with 91 tablets
3. Automatic blister loading system for wallet pack with 28 tablets
4. Automatic brochure loading system
5. Automatic brochure loading system
7. Desiccant pack dispenser
Second phase - Product control and rejection
The barcode in one of the brochures is analysed with a camera (6), which checks whether the correct brochure has been used for the corresponding blister.
There is a rejection point (8) before the point at which the group is fed to the flow pack machine, which rejects the group when it detects that it is incomplete due to missing elements. In addition, the reading of the barcode printed by the coding system (9) on the film is checked via a second camera (10).
Third phase - Group packaging
After this last check, the group is fed to the packaging unit (11). In this case, it is a horizontal flow pack machine, the ARTIC model, which can reach speeds of up to 120 packages per minute, depending on the format.
The line features another rejection point (12) at the end, on the output conveyor, for products that are not suitable for distribution.
Customisation, flexibility and focus on the customer
By developing this line, ULMA Packaging demonstrates its customer-centric approach once again, focusing on the customer's needs and developing a fully-customised and flexible packaging line that features all safety measures established by the pharmaceutical sector, which are increasingly demanding.
.