ULMA Packaging showcases its latest technological advances for the food industry at Alimentaria FoodTech 2023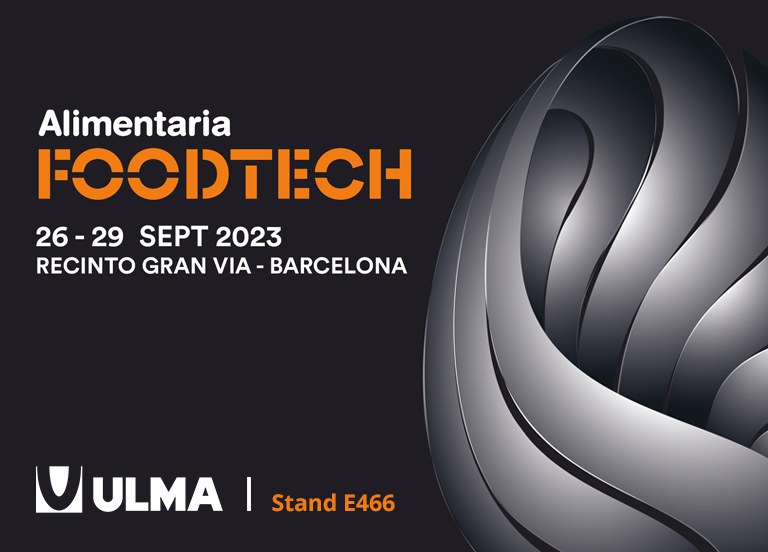 Stand E466 - Fira de Barcelona, 26 to 29 September
ULMA Packaging will be attending Alimentaria FoodTech 2023, the only trade fair in Spain that covers the entire production value chain of the food and beverage industry.
With a stand occupying around 250 square metres, ULMA Packaging will showcase a wide range of packaging solutions, with particular emphasis on its commitment to sustainable packaging, food safety, digitalisation, energy efficiency and automation.
For this purpose, this year it will be showcasing four highly reliable packaging systems that are easy to operate and that minimise downtime through quick and easy changes and a packing cell that completes the range. 
TFS 400 hygienic design thermoformer
The TFS 400 model that will be displayed at the trade fair has been designed to exceed the strictest hygiene and cleanliness requirements for the packaging of food products.
The system is equipped with a motorised upper and lower reel holder, which allows it to work with different materials. In addition, it has an easy-to-operate pneumatic sealing plate changing system. It is completed with a lower labeller and a coding system, which are controlled directly from the machine's UPC.
This application is designed for fresh products and it produces packaging made of flexible film, which is suitable for protective atmospheres and vacuum packaging.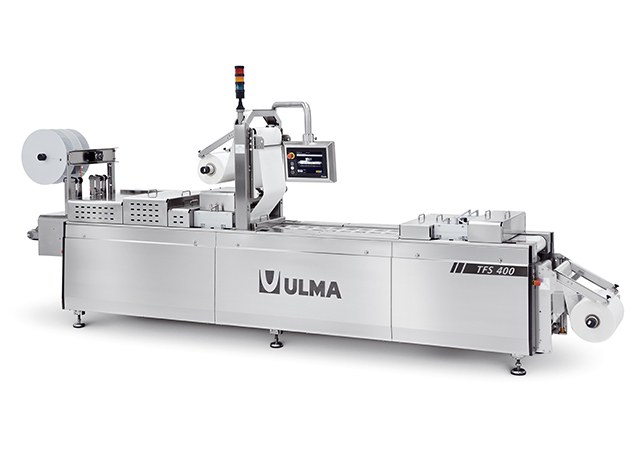 VTC vertical wrapper with a rotated jaw
This system produces premium doy pack bottom-gusseted packaging in a vertical arrangement with a resealable zip system, which is made of fully recyclable mono-material film. The packaging, which has an impeccable finish, is produced at output rates of up to 80 packs per minute.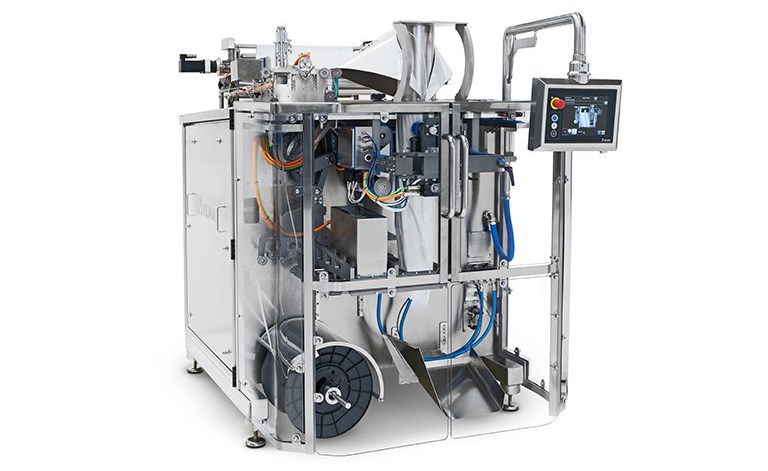 FM 300 flow pack wrapping machine for fresh products on trays with shrink wrap film
This machine model is capable of producing packaging on different types of trays. On the one hand, our LeafShrink™ sustainable packaging, a flat cardboard tray especially suitable for sliced products. And, on the other hand, more conventional trays with different heights, suitable for fresh products or ready meals. Switching between formats is quick and easy, without having to change moulds.
The sustainability benefits of the packaging that will be displayed are centred around replacing plastic trays with cardboard trays and reducing plastic by using extremely thin 20 µ film for shrink wrap packaging that is suitable for recycling.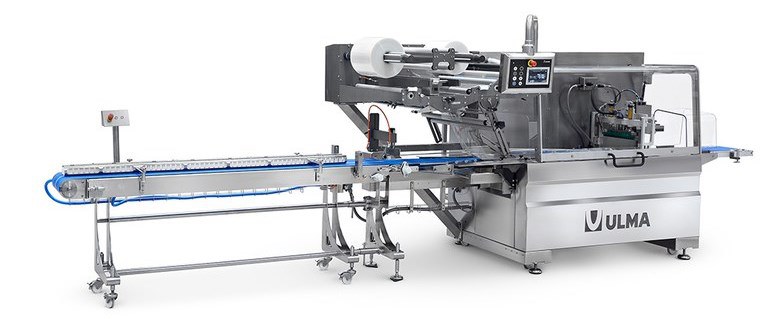 Flexible traysealer for both cardboard and plastic trays - TSA 875
Line equipped with a product dispenser and a high-output TSA 875 traysealer. In this case, the line is designed for packaging nuggets in MAP.
It is an automatic traysealer for all types of pre-made trays of various compositions, designed to be integrated into medium/high-output lines.
This machine produces packaging with or without a modified atmosphere (MAP), vacuum packaging, skin packaging, etc., depending on the requirements of the product being packaged.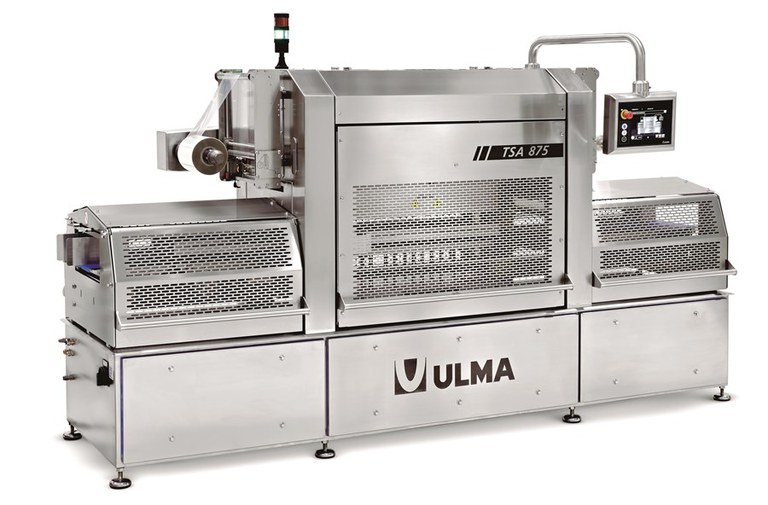 CP 200 case packing cell
In addition to packaging systems, ULMA Packaging will be showcasing one of its latest innovations in the field of automation, the CP 200 packing cell. A compact system in which the robot is equipped with a flexible handling gripper that allows the trays to be arranged in different patterns inside the boxes. It has a highly versatile mechanical gripper system that is capable of positioning the trays according to the preset configuration.
Digitalisation: Essential for improving production efficiency
Encompassing the concepts of SMART MACHINES and SMART SERVICE, ULMA's digital solutions will be another key area to be showcased at Alimentaria FoodTech. Digitalisation is also helping to transform the packaging industry, so ULMA's machines have been designed to be networked in a smart factory environment.
#ULMAweCare project
Sustainability is a vital area of focus for ULMA, leading to the development of increasingly sustainable packaging and energy-efficient packaging systems.
This whole area of development has resulted in the WeCare concept. A cross-cutting project to adapt to the new changes emerging in the food and packaging industry.
Creating the packaging of the future
Under the slogan creating the packaging of the future, ULMA Packaging helps its customers to improve their packaging processes, reduce waste, increase productivity and improve their environmental sustainability.
Close cooperation with customers makes ULMA Packaging the perfect partner to continue promoting innovation and driving progress in this field.
Stand E466
Come and visit us at Alimentaria FoodTech 2023. We will be delighted to show you the latest technologies and sustainable developments, to offer you the best solution to suit your needs.