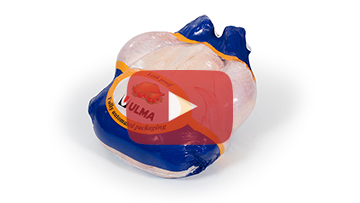 Tight-ChickenTM: an innovative leak-proof and fully-hygienic packaging solution for whole chicken
Tight-ChickenTM ensures that the bag fits the product like a second skin, completely eliminating the risk of leaks and ensuring that the product arrives at stores in compliance with the applicable hygiene regulations. Thanks to this innovative solution, we offer a system based on the Tight-BagTM concept to our customers in the poultry sector; this system extracts air with no need for perforating the packaging, reducing the amount of plastic used, cutting the cost of labour and achieving a safer and more appealing product.
---
Date: 25th February 2021
First session: 8:30 AM *
* Central European Time (CET)
Date: 26th February 2021
Second session: 10 AM *
Third session: 4 PM *
* Central European Time (CET)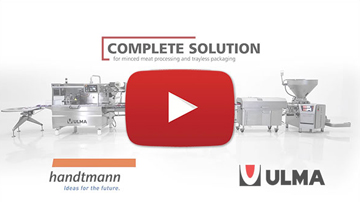 Complete solution for trayless minced meat processing and packaging
This minced meat processing and packaging line is the result of the collaboration between Handtmann and ULMA Packaging, where Handtmann provides the solution for the production, portioning and weighing of the meat and ULMA provides the packaging and metal detection solution.
---
Date: 9th December 2020
First session: 10 AM *
Second session: 4 PM *
* Central European Time (CET)