Discover safe and reliable packaging for your products at COMPAMED 2022
ULMA's packaging machines have been designed with and for our customers. Its outstanding operating performance and advanced features ensure high productivity rates with the highest quality and safety of packaging.
Specialists in Medical and Pharmaceutical sectors
ULMA offers customised packaging solutions fulfilling all of the standards required by those industries. Using plastic films, Tyvek®, medical grade paper, aluminized materials, etc. to protect products and avoid contamination.


ULMA makes it easy for you
You can count on ULMA, which ensures that its systems make it easier to comply with the GMP and GAMP 5 guidelines and 21 CFR Part 11.
Through our control system, we offer you the original Data Integrity I and II packages so that you can ensure the integrity of your electronic data.
Validation
We offer assistance in the qualification and validation processes according to the ISPE (International Society for Pharmaceutical Engineering) GAMP 5 guide.
IOV protocol
As part of the Factory Acceptance Test, the IOV protocol is aimed to provide documented evidence that detailed checks and tests have been completed, results documented, deviations recorded and changes controlled.
Calibration of the packaging
The machines have systems that can be calibrated so that the packaging parameters and critical processes are fully certified and approved.
Project management
At ULMA you will find a team of specialists who will advise you and accompany you throughout the process until the start-up of the packaging solution in your facility.
Safe and functional packages
Customised shapes, materials suitable for sterilization, mechanical protection, easy opening systems, batch number, expiration date, data printing for traceability, etc. Features that provide functionality and protection of the product.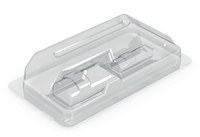 Customised shapes packages
Certain products require custom shapes or packages with multiple cavities to form medical kits.
Our packaging machines incorporate great flexibility and rapid setup features to quickly change formats.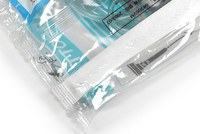 Diversity of materials
The possibility of using different materials on the same machine or even on the same package offers our solutions a wide range of possibilities.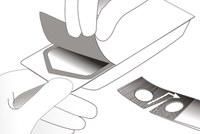 Easy-open packages
Being easy to open is an essential feature for packages that need to be handled with gloves.
Without reducing the required airtightness, there are different options to enable the package to be opened easily and quickly: unsealed flaps, grip holes, pre-cut, thumb holes, zig-zag, Chevron seals, etc.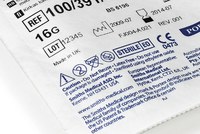 Traceability
Traceability is essential across the entire logistics chain. Our equipment enables the incorporation of labelling and coding systems based on different technologies: thermal printing, inkjet printing, pad printing, etc.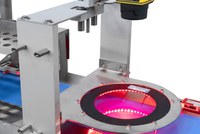 Vision systems
Vision systems add advanced functionalities to the packaging line such as verification of product presence, dimensional check and legibility/correct position of traceability information.
Download the complete brochure
ULMA is capable of offering a wide range of solutions for the packaging of medical products. Packaging solutions aimed at medical products that require sterilization, pharmaceutical and laboratory that meet the strictest requirements of the sector, maintaining sanitary conditions and integrity until the moment of opening.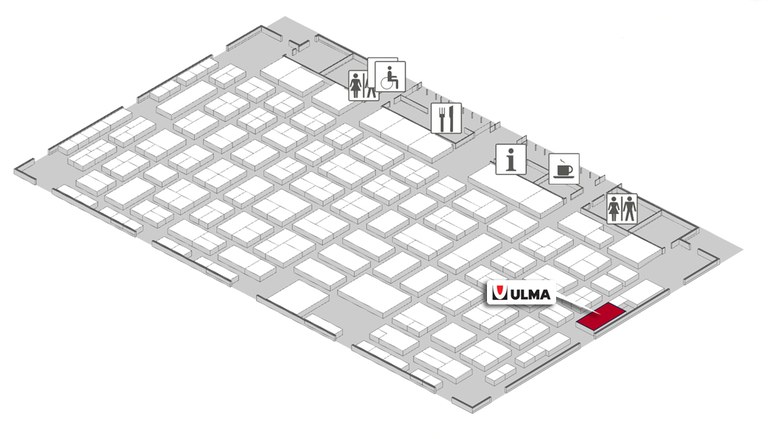 As a sample of our wide offer, at Compamed you will be able to see an FM 305 flow pack wrapper and a TFS 500 thermoformer.
Both machines are designed to be able to work in clean rooms and are characterized by their versatility to make hermetic and safe packages. Capable of working with different packaging materials, they are equipped with the functionalities of Smart machines for Industry 4.0.
Looking forward to you visiting our stand at Compamed in Stand 8A-C14.