Harpak, Inc. and ULMA Packaging Systems, Inc. have merged into Harpak-ULMA Packaging LLC.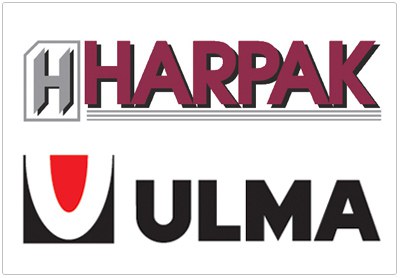 Harpak, Inc. and ULMA Packaging Systems, Inc. suppliers of packaging solutions in North America with a primary focus in the food, medical and industrial markets, announce the completion of our merger on July 19, 2010. The company will have a new name going forward, Harpak-ULMA Packaging, LLC.
Harpak President Linda Harlfinger stated, "We are very excited to realize the opportunity this combined enterprise presents. Harpak has focused on integrated custom packaging solutions. ULMA brings with it the opportunity to offer customers more options as to the form of primary packaging. The advantage for both companies' customers is that while Harpak has invested significantly in tray sealing, filling and secondary packaging, ULMA has made significant investment in flow wrapping, form/fill/seal, and shrink wrap and vertical sealers. The combination of these assets and capabilities will allow the merged company to offer our customers a wider range of fully integrated packaging solutions."
 
Bill Chastain, Managing Director of ULMA Packaging Systems, Inc. stated, "We are pleased to complete this merger, which will allow us to offer a complete range of packaging solutions and superior technical support to our customers. The combined strength of the two companies will allow Harpak-ULMA to offer total packaging solutions customized to each customer's specific requirements. We look forward to continuing to work with our customers as we increase the range of packaging machinery and level of support we offer."
 
Charles Harlfinger, CEO of Harpak adds, "Our customers are constantly seeking out new, different or exciting packaging to satisfy many different types of applications. By combining our offerings through a single distribution system we are now able to meet more of our customers' requirements. Our customers will have easy, one stop access to the "best of the best" across all types of packaging machinery to efficiently meet their needs. This broad range of equipment is the widest and most comprehensive in the Industry and ensures our customers they will have no pre-determined solution when we evaluate together what is the best machine to fit their particular application."
 
Juan Ignacio Aguirre, Managing Director of ULMA Packaging, confirms the importance of the Harpak and ULMA alliance for the North American market, and for the consolidation of ULMA's international project. "The market's changing needs require agile and experienced companies in local and international markets capable of offering the right packaging solution at any given moment, today and tomorrow. Combining our wide array of products and services into one (consulting, technical and post-sales) and the Customer Service philosophy shared by both companies allows us to always offer our clients the best solutions."