New ULMA packaging machines at IFFA 2022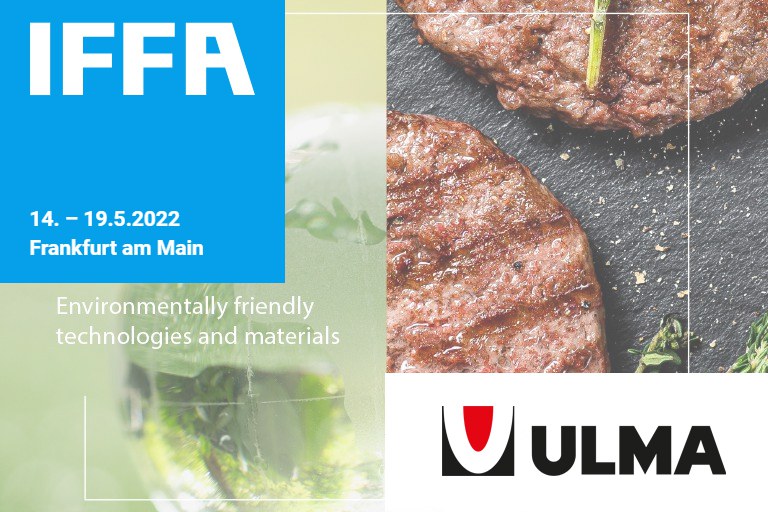 With IFFA just around the corner and our team eagerly awaiting the show, we are pleased to be able to give you a sneak peek of what we will be displaying.
TSA 400 TRAYSEALER
FAST / VERSATILE / COMPACT / COST-EFFECTIVE
The TSA 400 is a recently-developed, compact traysealer that is ideal for customers not requiring a top-class, high-performance model.
It is a highly versatile machine that can work in MAP, SKIN, LEAFSKINTM and LEAFMAPTM applications, with a high-speed output and a compact footprint of just 2.3 metres, which makes it optimal for tight layouts.

TFS 400L THERMOFORM
VERSATILE / FULLY CONFIGURABLE
The new TFS 400 L model is a highly flexible thermoformer that can work with 100% recyclable flexible or rigid films and is even compatible with cardboard-based films. It is a fully configurable model in the compact segment, with the option of implementing quick and easy format changes.

TFS 216 THERMOFORMER
FLEXIBLE / REDUCED COST PER PACK / EASY MAINTENANCE
The new TFS 216 is a thermoforming machine that, in addition to reducing material scrap, uses a base cardboard reel to create LeafSkinTM and LeafMapTM packages.
This new machine allows you to use the reel width you prefer with no scrap in terms of the base material.

CASE PACKERS
MODULAR & MULTIFORMAT / HIGH-SPEED
At ULMA, we are aware of the importance of offering not just the machine and the service, but also fully customised automation solutions.
In this regard, we will be displaying two of our end-of-line (EOL) solutions.
The CP 200 case packer:
For traysealing and thermoforming packaging
Up to 150 ppm
The Gravity case packer:
For vertical wrapped bags
Up to 90 bpm

As an EOL solution for traysealing and thermoforming packaging, this case packer works at speeds of up to 150 ppm, products can be loaded from the top or the side and like other ULMA machines, it is capable of working in an Industry 4.0 factory.
All of the solutions that will be displayed at IFFA are smart, connectable and capable of receiving, processing and issuing information, so they can be integrated in a network in an Industry 4.0 environment.
We look forward to welcoming you at IFFA!