New webinar: Complete line for portioning and packaging of meat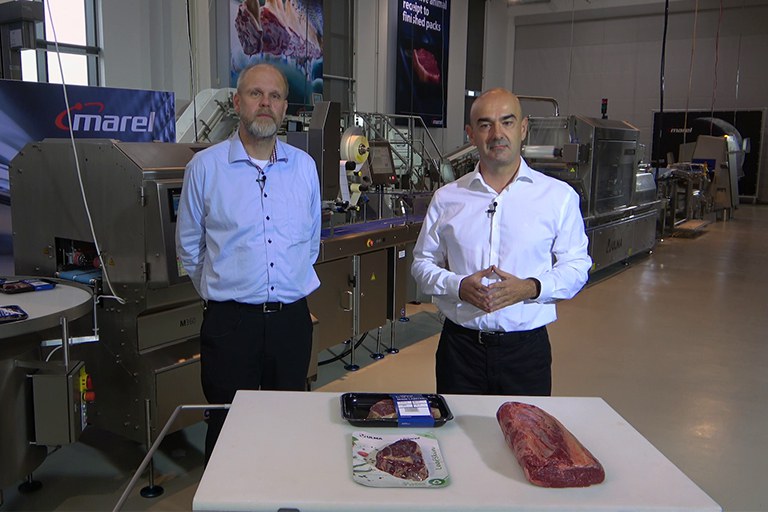 This line for portioning and packaging of meat is the result of the collaboration between MAREL and ULMA Packaging, where MAREL provides the solution for the portioning and ULMA provides the packaging solution.
Check out the promotion video and register to the event!
About MAREL
Marel is a global leader in transforming the way food is processed. We support the production of high quality, safe and affordable food by providing software, services, systems and solutions to the fish, meat and poultry processing industries.
About ULMA Packaging
Worldwide reference in the design and manufacturing of superior technology packaging equipment and systems. Complete solutions that start from handling and loading of the product to the final crate packing and palletizing. Only ULMA offers packaging solutions from five different packaging systems: Stretch film, Flow Pack (HFFS), Thermoforming, Traysealing and Vertical (VFFS).