Packaging expertise at the service of the meat industry at IFFA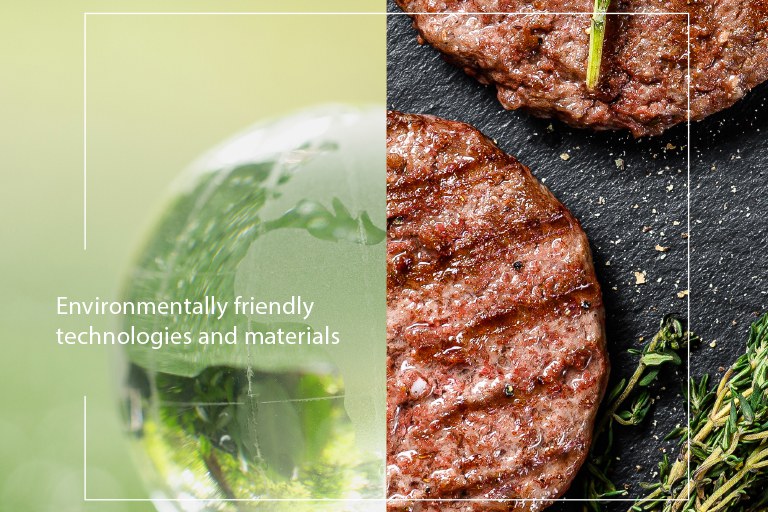 IFFA is the most important meeting point for the meat industry where we will show a wide range of packaging solutions and applications that we have developed through our extensive experience in the sector.
The market increasingly demands automatic, sustainable and sanitizable packaging solutions that maintain the quality and properties of the products.
That is why, as one of the market leaders, our commitment is to offer packaging solutions with long shelf life that guarantee food safety with automatic machines and lines and with format changes and adjustment systems that allow optimal OEE values.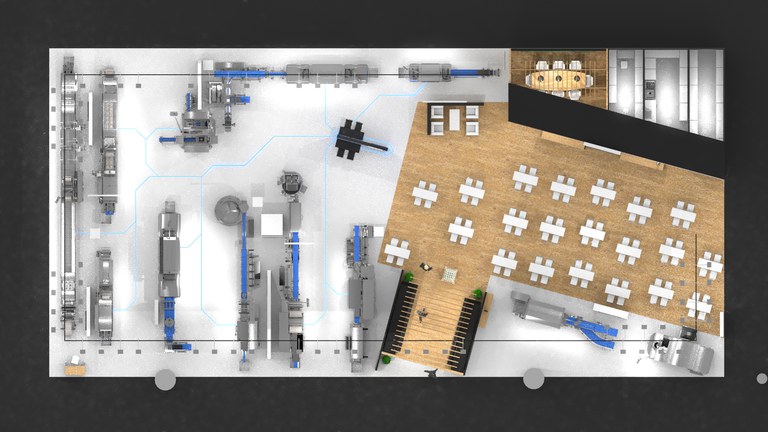 700 square meters where our visitors will be able to see high-efficiency equipment with designs that have hygiene standards covering the most demanding requirements of the industry.
#ULMAweCare: Sustainability. Environmentally friendly technologies and materials
Sustainability of packaging continues to be a fundamental aspect that differentiates us and wich will also be present at IFFA.
That is why, through our Technology Center, we have developed technologies such as BETTER-SEALTM, LeafSkinTM or Tight-BagTM that allow us to reduce packaging material and ensure less environmental impact.
If you are interested in sustainable packaging, you can find many examples at our stand which counts on fully recyclable packaging materials.
Increasingly efficient, sustainable thermoformers with easy format changes
Our thermoformers will play a special role with representation of three models with specific characteristics for each need.

Our highest performance model TFS 700, characterized by its high production capacity of up to 120 ppm in MAP and designed for integration in automatic lines.
The new TFS 400 L model is a highly flexible thermoformer capable of working with 100% recyclable flexible or rigid monomaterials and is even compatible with base cardboard.
The group of thermoformers on display is rounded off with another new development aligned with sustainability. This is the TFS 216. A thermoforming machine that, in addition to reducing material scrap, uses a base cardboard reel aimed at performing LeafSkinTM packages.
Automatic high production flow pack packaging lines

Our extensive experience in an endless number of flow pack packaging applications makes us a specialist and a benchmark supplier in meat applications.
The line for trayless minced meat based on our FM 500 wrapper and integrated with grinding and weighing equipment that is notable for reducing plastic by up to 70% compared to the traditional package with a tray.
The high-speed line (250 ppm) for frozen breaded products is made up of an automatic product feeding system that consists of a bowl feeder wash-down version and removable belts that do not require tools for cleaning processes. and hygiene.
We round off the range of flow pack equipment with an Artic side seal that obtains packages with a shrinkable barrier with film excellent aesthetics and which is equipped with a wash-down infeed conveyor. This wrapper has been designed for integrationin automatic production lines that require format flexibility with simple changes without tools.
High reliability, high performance traysealers
The set of traysealers that will be presented are part of our specific TSA traysealing range for fresh products that meet the highest requirements demanded in the industry.
Two TSA 1200 traysealers stand out for their level of productivity. The TSA 1200 XL is a double-lane traysealer capable of reaching productions in MAP of up to 120 ppm.

The TSA 1200 duo is also represented by the TSA 1200 "All in one" line, which is a traysealer configured to carry out LeafSkinTM, LeafMapTM and traditional Skin applications. It is equipped with two independent tray denesters and a product loader that automatically feeds both flat cardboard trays and 100% recyclable monomaterial PE trays.
Finally, a new model with which we have expanded our TSA range. The TSA 400 is a recent development that meets the needs of customers who do not require higher-performance models.
VFFS vertical wrapper
The model exhibited at the stand is a VTC 840 vertical wrapper. A bagger that combines maximum hygiene, performance and reliability.
Designed as a wash-down, it is equipped with the BETTER-SEALTM sealing system for the maximum sealing guarantee and with systems that facilitate routine operations, together with simple format changes for maximum availability.
Automation: complete solutions from product to palletizing
At ULMA we have a fully customized automation offer for each customer delivering turnkey solutions through a single point of sale.
In addition to the automation integrated in the packaging lines exhibited at the stand, our wide range of automation also features through two case packing solutions.
Firstly, we will have our CP 200 robotic case packer for trays that reaches outputs of up to 120 trays/min.

Secondly, we will show an automatic gravity case packer suitable as the end of the line for bag case packing processes coming from a vertical wrapper.
ULMA Digital
ULMA Digital represents our commitment to help improve our clients' productivity. For this reason, our packaging machines are intelligent, connectable and capable of receiving, processing and issuing information, so they can be integrated in a network in an Industry 4.0 environment.
Visitors will be able to obtain first-hand information about the set of digital services that ULMA offers its customers, such as:
Line control
OEE monitoring
Consumption measurement
Remote service tools
Training platform
myULMA Portal
A new edition of the leading fair for the meat sector where we will receive with great interest all visitors who come to our stand. Do not hesitate to contact us to make an appointment.