Packaging solutions for the medical and pharmaceutical sectors by ULMA Packaging at Compamed 2023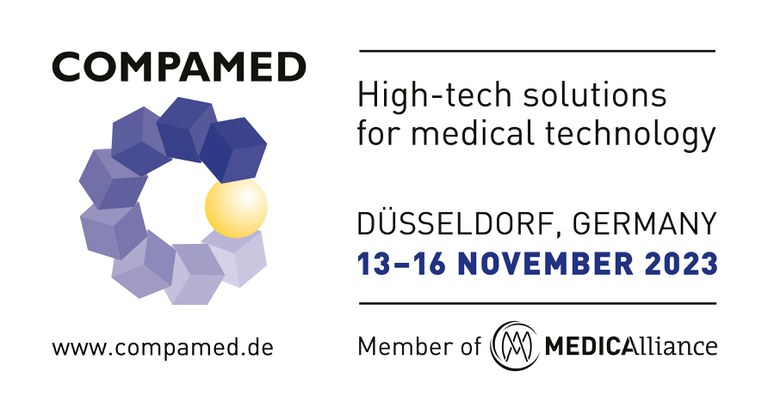 Once again, ULMA Packaging will be present at Compamed 2023, one of the leading trade fairs in the medical technology supplier sector.
Medical and Pharmaceutical industries, require reliable, reproducible and traceable packaging solutions to offer maximum protection for Healthcare devices and products.
ULMA Packaging offers fully automated lines and packaging solutions fulfilling all of the standards required by those industries. Using plastic films, Tyvek®, medical grade paper, aluminized materials, etc. to protect products and avoid contamination.
Safe and functional packages
The design of our packaging solutions is tailored to suit the product's specifications and functional requirements. We understand our customers' needs and we strive to provide solutions that address them.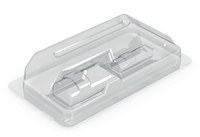 Customised shapes packages
Certain products require custom shapes or packages with multiple cavities to form medical kits.
Our packaging machines incorporate great flexibility and rapid setup features to quickly change formats.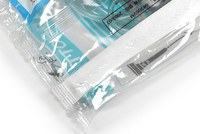 Diversity of materials
The possibility of using different materials on the same machine or even on the same package offers our solutions a wide range of possibilities.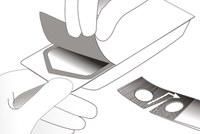 Easy-open packages
Being easy to open is an essential feature for packages that need to be handled with gloves.
Without reducing the required airtightness, there are different options to enable the package to be opened easily and quickly: unsealed flaps, grip holes, pre-cut, thumb holes, zig-zag, Chevron seals, etc.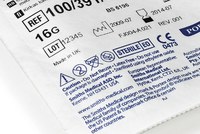 Traceability
Traceability is essential across the entire logistics chain. Our equipment enables the incorporation of labelling and coding systems based on different technologies: thermal printing, inkjet printing, pad printing, etc.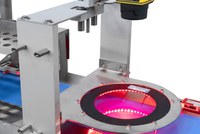 Vision systems
Vision systems add advanced functionalities to the packaging line such as verification of product presence, dimensional check and legibility/correct position of traceability information.
Packaging technologies
ULMA Packaging has a wide packaging solutions portfolio, suitable for the Medical and Pharmaceutical industries, with seven different technologies: Flow Pack (HFFS), Thermoforming (flexible and rigid), Vertical (VFFS), Traysealing, Shrink and Sleeve wrapping.
In this edition of Compamed, we will showcase two different solutions:
TFS 500 machine model for Packaging Medical & Pharmaceutical products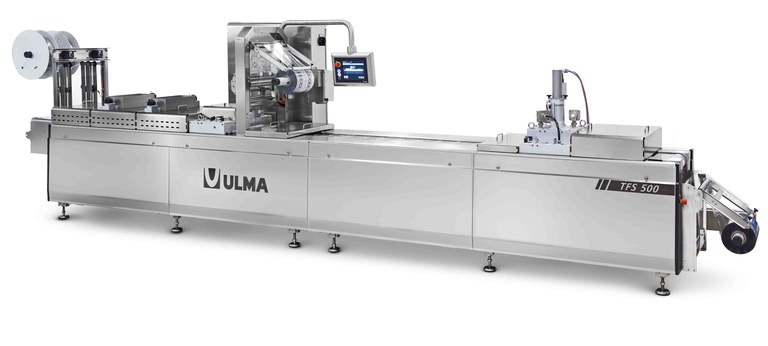 Thermoforming machine for flexible or rigid film, with Eco Forming system. The machine is suitable to work with Medical grade Paper/Tyvek® materials, laminated films and mono materials.
In this case, the machine is ready to work with two different configurations:
Soft mono material bottom film + Tyvek® or Medical grade paper top film

Separable materials for better recycling.

Soft mono material bottom film + soft mono material top film

Cost-effective package and 100% recyclable.
 Artic Side Seal Flow Pack wrapper with Chevron longitudinal sealing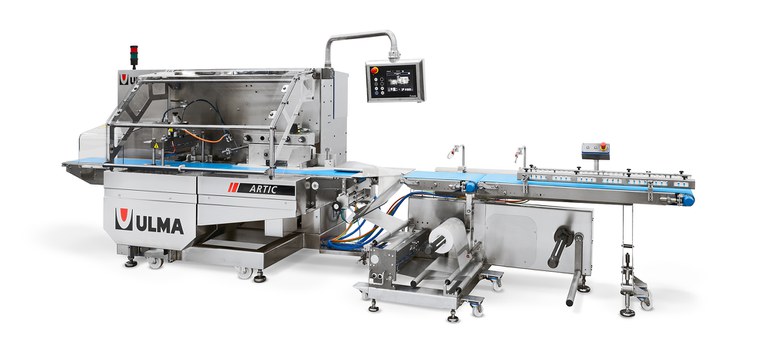 A side seal Flow Pack packaging machine that features a longitudinal Chevron type cross sealing. An easy-open solution with easy-peel film specially designed for medical and focused on:
Easy Format & Product change.
Improved pack hermeticity.
ETO and Gamma Irradiation Sterilization suitable.
Smooth faces for labelling and branding purposes.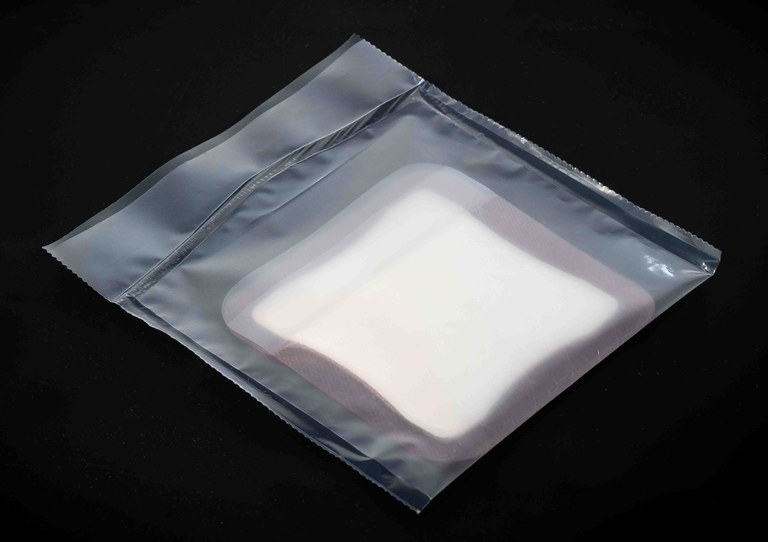 Comprehensive package
Our expertise in the packaging world allows us to offer a wide range of packaging solutions for all types of medical and pharmaceutical products:
Medical Products

Single-use devices
Surgical supplies
Suture materials
Implants and prostheses
Syringes and needles
IV bags

Products for pharmacies and laboratorios

Ampoules
Blisters
Petri dishes
Diagnostic kits
OTC (over the counter) products
Download the complete brochure.
Hall 08A Stand C14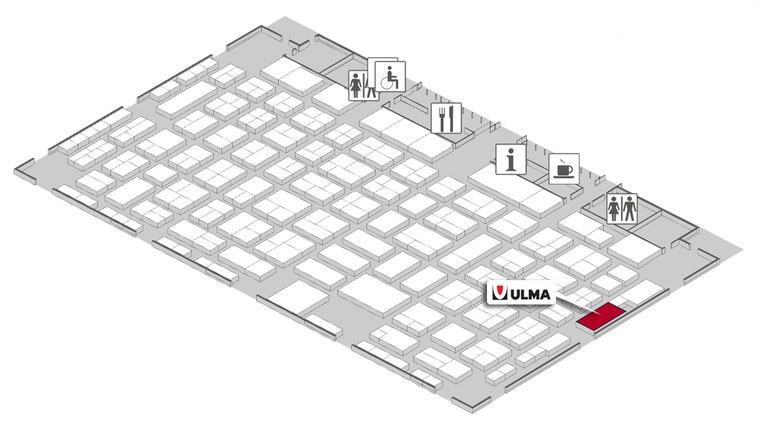 Looking forward to you visiting our stand at Compamed in Stand 8A-C14.