RFID-based format control system to maximise packaging machine availability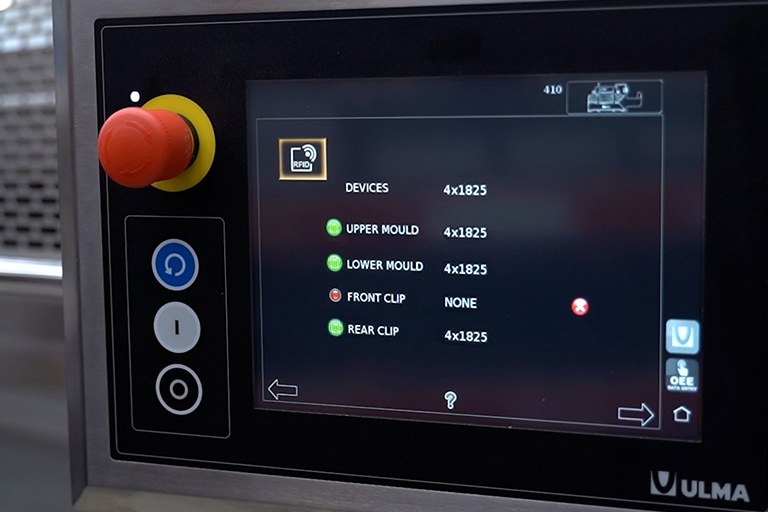 ULMA Packaging has developed a new verification system with wireless sensors that identifies the components in the packaging machine and checks if they are suitable for the current recipe.
In our continuous drive to equip our machines with more intelligent features that help to improve OEE and, in line with our ULMA Digital project, we have developed a new format control system.
The new format control system is able to check moulds and tray transport arms, using alert notifications to inform us if any of them are not suitable for the current recipe.
Benefits of the system
Avoid operator errors caused by equipping the packaging machine with unsuitable components for the current recipe.
Minimizes downtime due to format change, increasing availability.
This system maximises the availability of packaging systems by minimising the errors that can occur when changing formats.
Additionally, it serves as an important aid to machine operators who are not used to performing these processes, providing visual guidance by showing any elements that are not suitable for the current format.
The system is based on a set of RFID tags located in arms and moulds which are read by RFID sensors. This technology provides seamless and effective communication between the machine and the components.