Seafood 2010: The world's largest seafood fair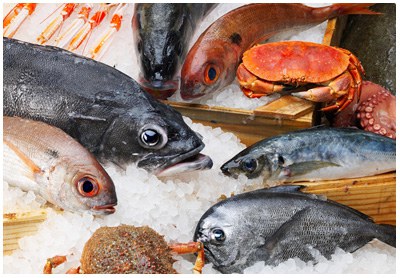 Brussels, April 27-29, Hall 4 Stand 5851
ULMA Packaging will be present at the new edition of SEAFOOD PROCESSING EUROPE.  This event is part of the world´s largest seafood fair: the EUROPEAN SEAFOOD EXHIBITION.

ULMA will display a wide range of fish, seafood and processed packaging solutions that include applications for frozen, fresh and prepared products, contributing towards making marketing easier, increasing shelf life, and providing a better presentation for their sale and distribution.

Two different packaging solutions that are focused on the industry will be displayed at the stand:

TFS 500: Thermoformer machine from the new range of hygienic design thermoformers.
All the models in the new range of fully cleanable TFS machines have been created so as to surpass even the strictest hygiene standards.  They are designed to support high pressure water washing, soaping and disinfection procedures.

Scorpius 600: Traysealer machine for regular preformed trays.
The Scorpius 600 is a traysealer machine that is especially suitable for pre-cooked and prepared foods based on fish and seafood.  It´s designed to prepare modified atmosphere (MAP), skin packaging, cut inside, cut outside, protruding and double bubble.  Easy format change.

We hope to see you at our stand 4-5851.