Sustainable packaging solutions for the fish and seafood industry – Seafood 2022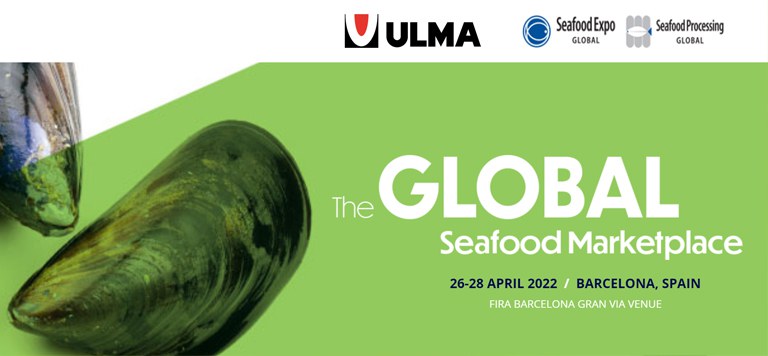 Fira de Barcelona, 26 to 28 April – Stand 3BB201
Once again, ULMA Packaging will take part in the biggest trade fair for sea products, Seafood 2022.
Just like other sectors, the fish and seafood industry is also facing a demanding market increasingly seeking more sustainable and innovative packaging. ULMA Packaging will therefore be presenting packaging solutions that, within the #ULMAweCare project, focus on more sustainable and innovative alternatives, ensuring food safety above all else.
At this edition, we will showcase 3 packaging lines that feature various innovations developed by ULMA Packaging.
VTC 840 vertical packaging machine (VFFS)
The VTC 840 vertical packaging machine features a stainless steel sterilisable design, suitable for intensive cleaning processes. This design meets the health and safety requirements of the food industry, with an IP66 degree of protection and surfaces that prevent the accumulation of dirt.
It also features elements that increase the machine's ergonomic capacity. It is highly accessible, provides full visibility and allows easy format changes from the side.
One of the technologies featured in the VTC 840 is the BETTER-SEAL™ sealing system, patented by ULMA Packaging, which resolves sealing issues related to new sustainable materials.
It also features the TIGHT-BAG™ system, which allows the air level inside the packaging to be controlled without making holes, thus reducing the carbon footprint associated with logistics.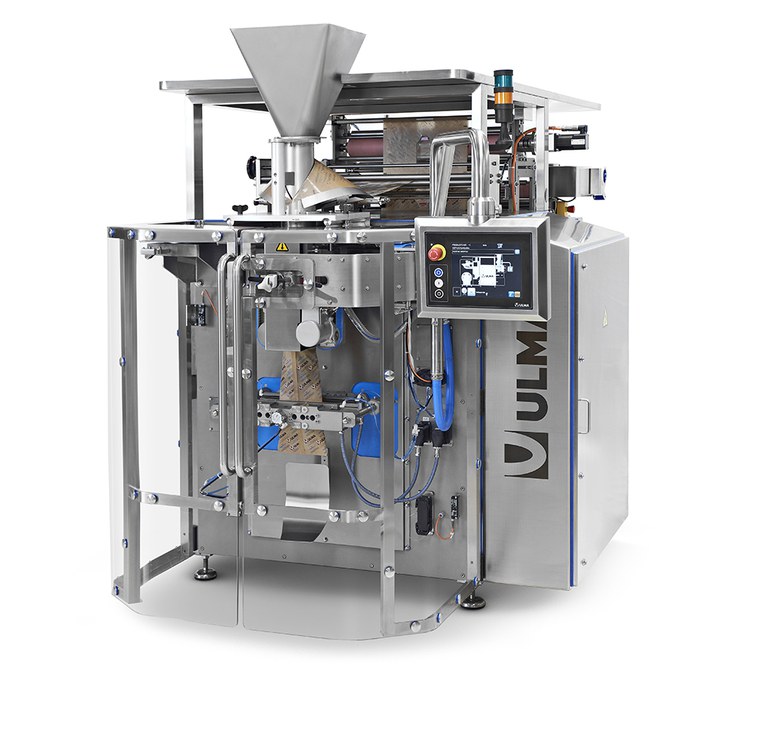 TFS 707 thermoformer
The TFS 707 thermoformer is one of the most versatile machines in our range, suitable for creating Vacuum, Skin and MAP packaging. It is also compatible with cardboard, laminated film and single-component materials.
Another key aspect is the integration with automatic product loading systems. The control is fully centralised from the machine's screen to facilitate operation.
In the case of the line showcased at Seafood, it has an upper and lower labelling machine and an upper double-reel holder, allowing the reel to be replaced without having to stop the machine.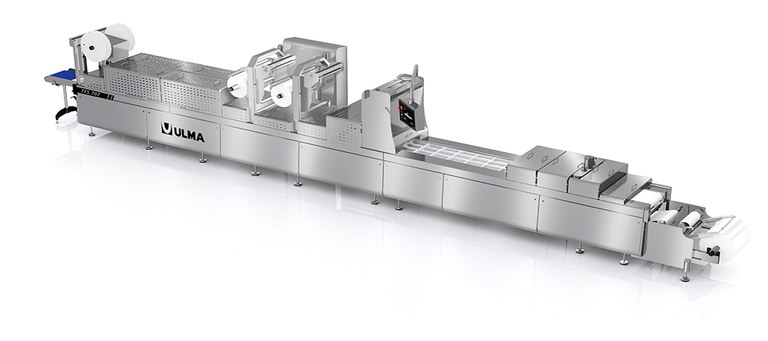 TSA 1200 traysealer
The TSA 1200 line we will showcase at Seafood is able to work with skin packing, using flat cardboard or plastic trays, making this line highly flexible. In this case, it will be accompanied by automatic product loading tray de-stackers.
The packaging produced increases the shelf life of the product and reduces food waste. Additionally, due to the lower volume of final packaging, it reduces the carbon footprint associated with logistics and transport.
With LeafSkin™ packaging, the use of plastic can be reduced by up to 80% when using a 100% recyclable cardboard tray, while providing better product visibility and extensive marketing support.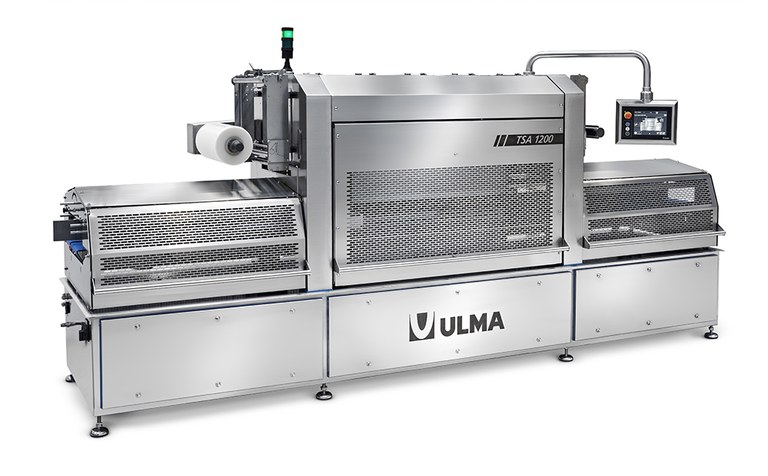 Fira de Barcelona – Stand 3BB/201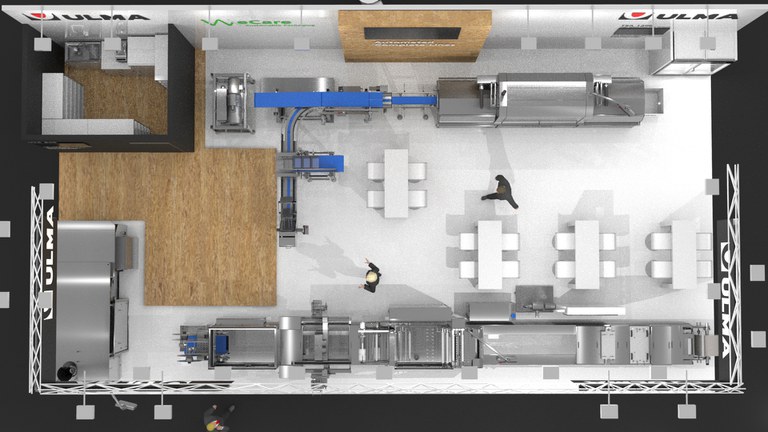 Come and visit us at Seafood 2022. We will be delighted to show you the latest technologies and sustainable developments in order to offer you the best solution to suit your needs.
If you are planning to attend the trade fair and would like to make an appointment with our sales team, get in touch via the form at the bottom of the page.