The new FS 400 horizontal flow pack wrapping machine, for meat and poultry products on trays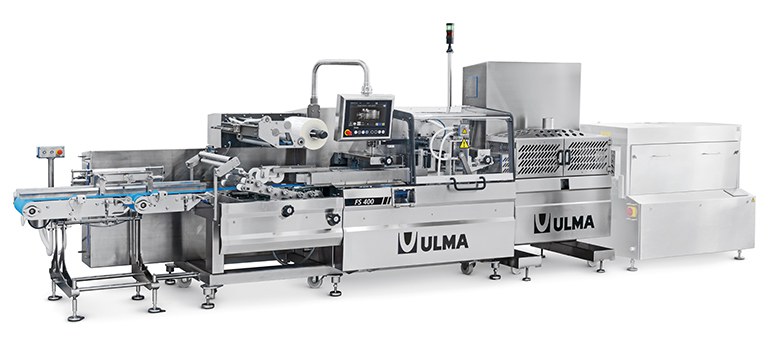 A stretch shrink film packaging system designed to ensure excellently presented leakproof packs.
Highly reliable system and packs
The FS 400 wrapper uses stretch shrink film which is stretched around the product during the packaging process by a belt-based film stretching system. The wrapper also removes the air from inside the packaging before it is sealed, making it unnecessary to perforate the film before shrinking it. Despite being extremely thin, the seals used to seal the packaging lengthwise and crosswise are extremely strong and reliable, which enables printing on both the top and bottom of the packs (360º).
 This results in a tightly packed product, preventing any leakage of liquids and ensuring an outstanding presentation.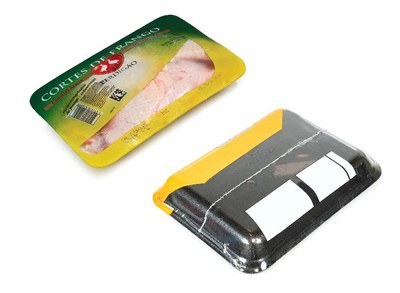 Single advanced control for the whole system
Made from stainless steel, the FS 400 has our very latest HMI, the UPC 4.0, which comes with a number of advanced features for interconnected manufacturing which, among other things, also allows you to control the shrink wrapping system, so you have a single control for the whole packaging system.
Simple changes and adjustments
The system is easy and simple to adjust, thanks to the colour graphic interface provided by the 15" HMI, providing an easy, user-friendly way to alter the machine's parameters, enabling quick recipe changes for different formats.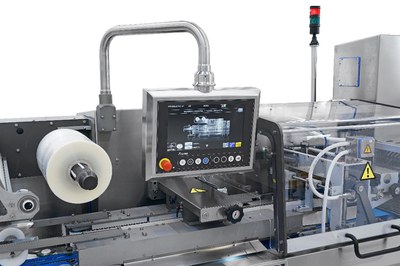 Designed for intensive cleaning processes
The wrapping machine has a high degree of protection against water and it is designed to meet the non-oxidising requirements and ease of cleaning and sanitisation required in the sector.
Easy to operate and maintain
The wrapper also has useful features designed to improve the operation of the application and facilitate the work of the operator and maintenance staff: a vertical plate design that reduces maintenance and makes it easier to access the mechanisms, belt-based film stretching, easy-to-load rolls of film, the ability to remove the belts and other components without needing tools, etc
Lower operational cost (TCO)
In short, these features allow you to reduce the installation's TCO (Total Cost of Ownership) and increase the return on your investment by lowering maintenance costs and making it easy to use and sanitise the equipment.
Vídeo
Below there is a link to the video about the FS 400 and we urge you to contact us if you are interested in finding out more about the packaging system .