The #ULMAweCare project consolidates its position as a standard-bearer for sustainable packaging for fruit and vegetable products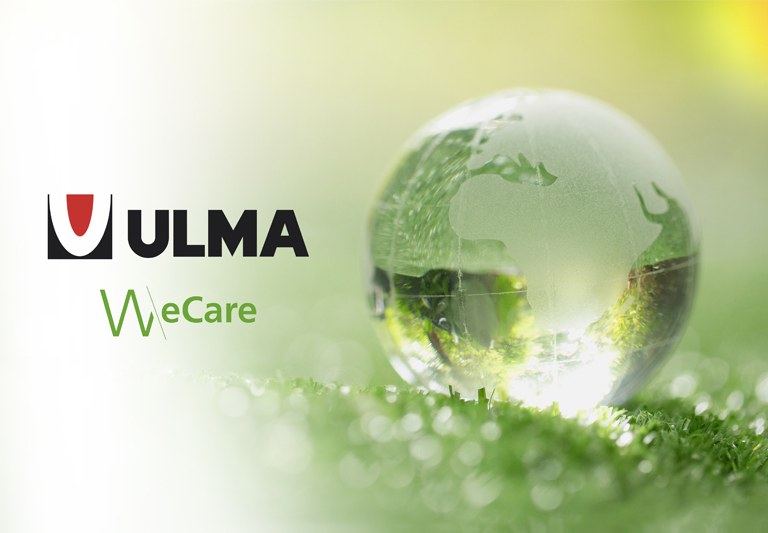 ULMA Packaging demonstrates that sustainability is a key area of its work by developing increasingly sustainable packaging, promoted by the #ULMAweCare project.
The #ULMAweCare project, whose framework was established in 2019, had long been a special area of interest in ULMA Packaging because, over the years, we have always taken responsibility for the environmental impact of our activity.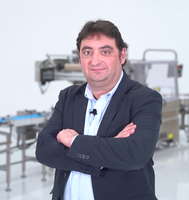 In the words of our Sustainability Manager Josu García, "In view of the growing impact that plastic packaging waste is having on the environment, we decided to launch the #ULMAweCare project. An ambitious sustainability plan that aims to achieve a circular economy across the entire value chain."
As part of our developments, aimed at reducing the amount of plastic in packaging and ensuring that packaging is recyclable, we have launched this sustainable packaging solution for fruit and vegetable products.
Packaging with 100% less plastic
Many of our packaging machines can be adapted to use paper, resulting in highly attractive packaging.
In this case, we replaced all of the plastic usually found in this type of packaging, providing fully recyclable packaging that consists of a cardboard tray with a paper wrapping.
In turn, the wrapping material includes plastic-free cellulose mesh that allows the product to breathe properly and ensures good visibility.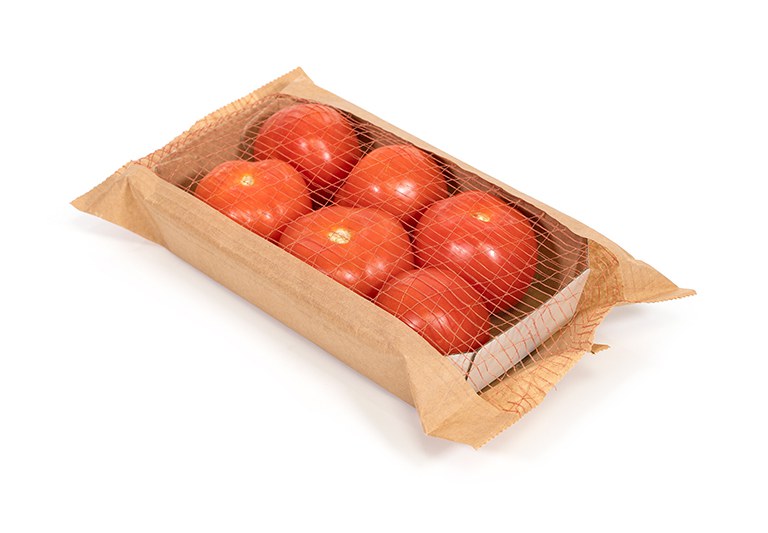 A solution that is not only far more sustainable, it still serves its primary function. As remarked by Josu, "we must never forget that the main purpose of packaging is to keep the food in optimal condition, thus minimising food waste."
Application video
Make sure that you watch this video, where we show the paper packaging for different fruit and vegetable products.
If you want to find out which sustainable product is best suited to your products, do not hesitate to contact us via the form.