ULMA celebrates its 50th anniversary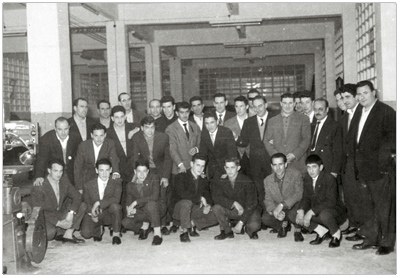 1961-2011
The recently inaugurated 2011 will be a special year for ULMA. A year in which its history will be remembered and its future will begin to take shape.
It will be an important year, filled with emotions for everyone but especially for those who have been and continue to be the real protagonists in this history--its partners and workers. It will also be important for Oñati and the surrounding areas, which have witnessed the birth and the growth of this project known as ULMA.
In this complicated setting--that of the current economic and financial crisis--ULMA will celebrate its fiftieth anniversary in 2011. Much appreciation is due for reaching this 50-year milestone, but without a doubt the first recognition corresponds to all the people who in some way or another have participated and collaborated throughout these 50 years so that the ULMA project may today be a reality for Oñati and the surrounding areas.