ULMA machines now feature BETTER-SEAL™, an innovative system that improves the sealing in mono-material solutions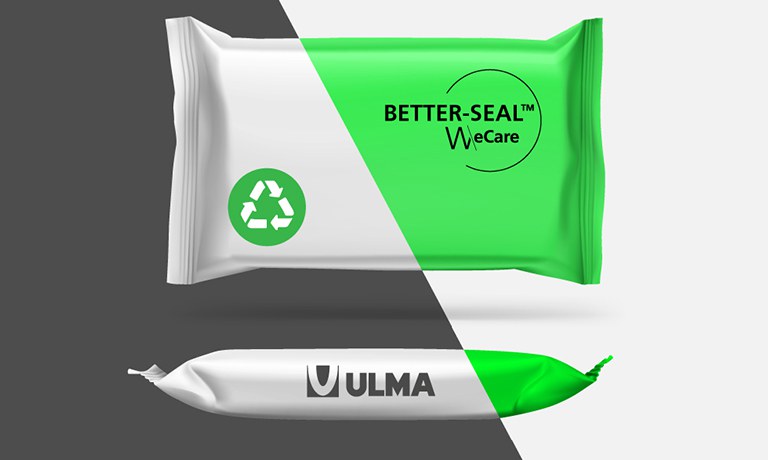 BETTER-SEAL™ is ULMA's innovative solution to the issues caused by using mono-material films in packaging, making it easier to recycle
Companies are increasingly opting for mono-material solutions for their product packaging and are therefore choosing a solution that makes recycling tasks easier and improves the future quality of recycled materials. That is why ULMA has taken another step in its innovation strategy with the development of BETTER-SEAL™, a system that improves the calibration and accuracy of the temperature of packaging machines during the sealing process. With this technology, ULMA is answering to one of the most important issues in the area of ecodesign and sustainability, providing a solution to the problems in the machinability when working with mono-material films, such as mono-PP or mono-PE laminates, where the optimal sealing temperature range is narrower than on conventional materials.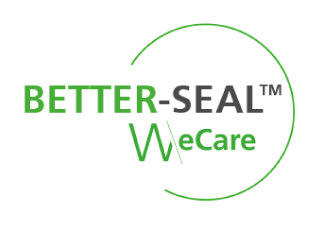 Thanks to the development of BETTER-SEALTM, ULMA has taken a step forward in its innovation strategy and its commitment to the environment, and continues to work to provide sustainable packaging solutions using plastic materials that bring Europe closer to achieving the goal of having a circular economy in 2050.
What is mono-material packaging and what are its main advantages?
For years, manufacturers and the food industry have used flexible packaging made of several layers of polymers or even aluminium laminates, used as a protective barrier for the product and ensuring the best preservation conditions. These multilayer materials are gradually being replaced by mono-material solutions, thus avoiding having to separate the materials in their recycling process. There are packaging options where 90% or even 95% of the packaging consists of a single material, and as they are easier to recycle, they are more environmentally friendly and promote the transition to a circular economy.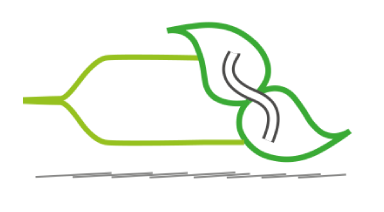 Technological advances have allowed the development of mono-material solutions for plastic materials made of just one polymer, such as mono-polyethylene laminate (mono-PE), a type of barrier film that is flexible, recyclable and temperature-resistant, which, in addition to ensuring the necessary preservation functions of the packaging, also combines all the advantages of these new materials: physical flexibility, versatility from the point of view of design, multiple applications and a high performance in terms of food product protection. However, sealing performance is more difficult to carry out with materials such as mono-polyethylene laminate, which provide narrower sealing temperature windows, a problem that ULMA has resolved with its latest innovation.
BETTER-SEAL™, ULMA's solution
Thanks to its ongoing commitment to innovation, ULMA has managed to develop a solution to this problem with the BETTER-SEALTM system, a new technology that ensures the stability and accuracy of the temperatures of the machine sealing elements, making it possible to work with these new materials without issues in sustainable and recyclable packaging solutions.
Technological developments such as BETTER-SEALTM are the result of the innovation work developed by the #ULMAweCare project, reinforcing ULMA's focus on innovation and demonstrating our commitment to minimising the impact of plastic packaging on the environment. Thanks to our commitment to technological innovation developed in the #ULMAweCare project, we have achieved more recyclable or compostable solutions for our customers and we have developed more innovative packaging machines, capable of working with increasingly sustainable materials.
In Germany, the supermarket chain Feneberg Lebensmittel GmbH has managed to reduce the use of plastic by up to 70% by switching from conventional tray or thermoformed packaging to Flow-Pack packaging with a mono-material film, a transparent and fully-recyclable film that it has started to use with its fresh meat products, which it intends to implement for the rest of its fresh meat products and for which it received the award in the sustainability category at the German Packaging Awards 2020.

More information on the Feneberg case study