ULMA Packaging develops LeafMap™: a new sustainable packaging solution for sliced products that reduces the use of plastic materials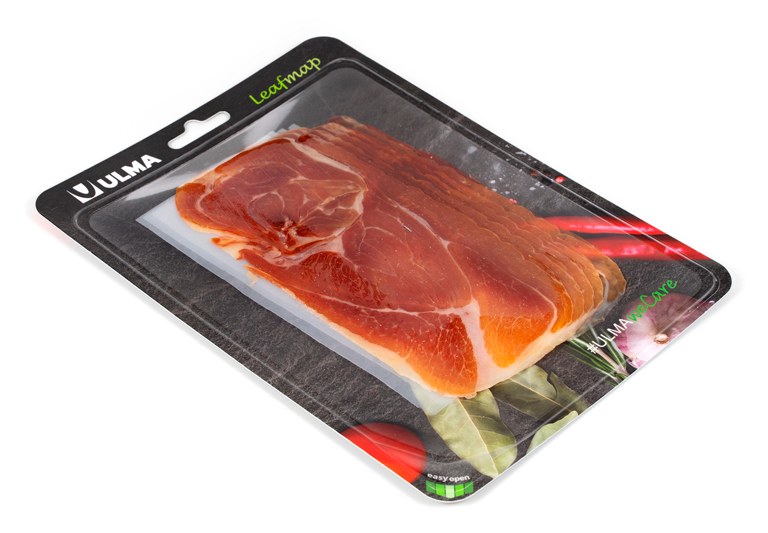 Up to 80% less plastic
Within our #ULMAweCare project, at ULMA Packaging, we strive to develop sustainable designs and applications for our extensive range of packaging machines.
One of our latest innovations is the LeafMap™ packaging solution, designed for any type of sliced product, which replaces the packaging's structural plastic with a paper fibre structure.
This solution was designed to produce modified atmosphere packaging (MAP), guaranteeing hygienic conditions that preserve the product's properties until it is opened and consumed.
The support used in this packaging solution is based on 100%-recyclable flat cardboard trays, which allow the use of plastic to be reduced by up to 80%.
The cardboard trays can be printed on both sides, giving the packaging many options in terms of visual communication.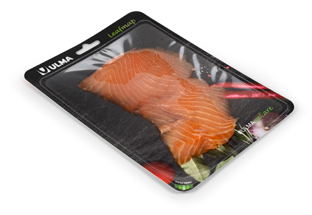 Salmon slices in LeafMap™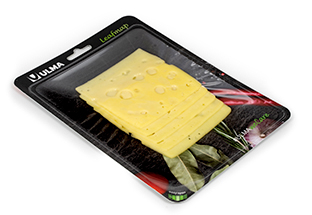 Cheese slices in LeafMap™
Other aspects that are worth mentioning in terms of sustainability are the features that have been added to make recycling easier. The packaging is designed for easy opening and separation of the materials it is composed of.
We also have systems to load products on trays for customers requiring a higher level of automation.
LeafMap™: A sustainable #ULMAweCare packaging, available in our extensive traysealer range.