ULMA Packaging launches revolutionary technology for herbs and leaf produce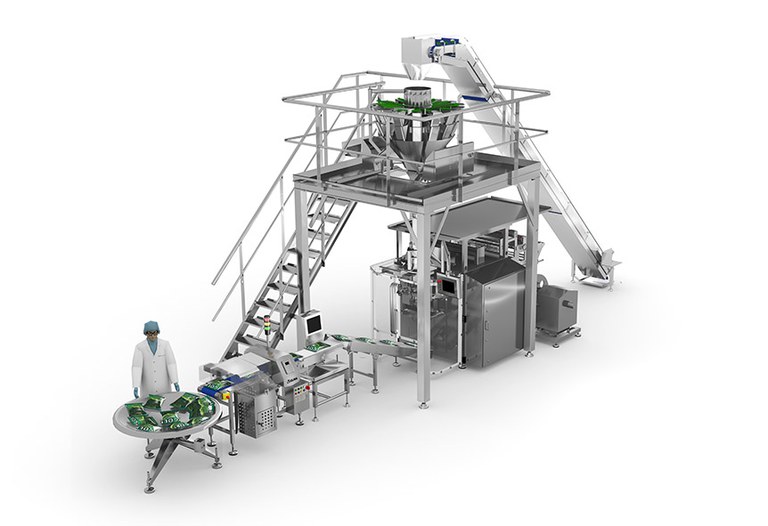 A radical new vertical form fill and seal system (VFFS) has been launched by ULMA Packaging that can transform the packing of fresh herbs and light leaf salads, to save producers time, money and reduce manual intervention to a minimum during the packing process.
The patent-pending VTI 640 V VFFS solution designed by ULMA uses a device that pulls the product down to the bottom of the bag (with air) at speed before sealing it without damaging the herbs, which can happen if the product is handled roughly or they become blocked in the forming tube of conventional packaging machinery.
This innovative equipment, which ULMA says offers exceptionally quick payback, is already making an impact in the fresh produce sector. The new design function can mean the VTI 640 V could be a cheaper alternative to ultrasonic sealing, as the product sits lower in the bag and away from the seal area on sealing.
Not just known for its ability to supply all-round packaging solutions, ULMA offers a full after sales support service giving its customers peace of mind that production lines can be maintained effectively and businesses run smoothly and efficiently.