ULMA Packaging, leader in the high-performance traysealer market: more than 20 cycles/min in MAP!
Thanks to our commitment to innovation and the continuous improvement of the efficiency of our systems, our traysealers are the fastest on the market.
Our systems are capable of reaching a rate of up to 20 cycles/min in MAP, with a residual oxygen level of between 0.1% and 0.2% and hermetic packages. The results obtained in each specific application will depend on the product, dimensions and materials, which is why they will be confirmed in the offer to the client.
Furthermore, we are able to achieve these production rates with a single 300 m3/h vacuum pump, allowing our clients to optimise energy consumption with less investment.
In cut and seal applications, we are able to reach rates of up to 25 cycles/min.
Our TSA traysealers for modified atmosphere packaging provide advantages that are highly valued by our clients, which has made them leaders in the fresh food packaging market.
Listed below are some of the most outstanding features:
Extremely reliable and robust
Sized and built to last. Our machines provide the best cost-efficiency ratio for our clients, as well as guaranteeing sustainable operation over the years.
Optimal OEE values
Continuous product feed, synchronised with the machine's operation, minimum change and adjustment times, process information obtained in real time, facilitating its analysis and improvement.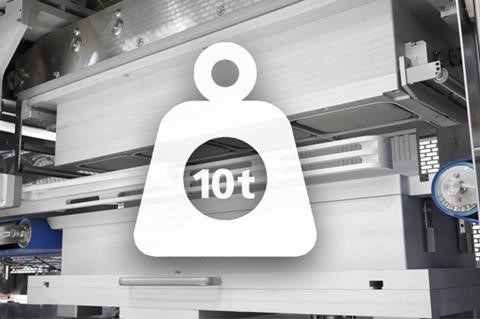 Hermetic packages
Our traysealers are designed to achieve a high sealing force with models that can reach up to 10 tons, thus guaranteeing hermetic and safe packages.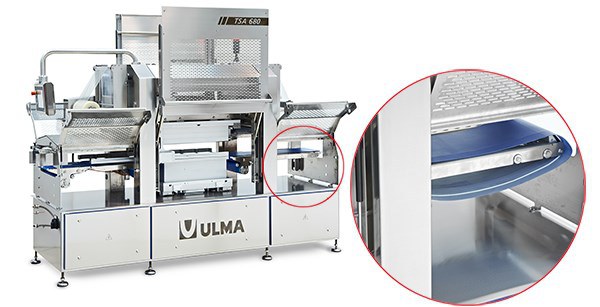 Accessible and easy to clean
All our models in the TSA range have washdown designs that prevent the accumulation of dirt, with transparent surfaces and areas that make cleaning and washing easier.
Commercial components from prestigious brands
All our systems use commercial components from prestigious brands that are available locally via the service network or directly from the manufacturer, thus guaranteeing their availability and reducing maintenance costs.
Format changes in 2 minutes
We take every aspect that affects the productivity of our clients into account, which is why we designed the TSA traysealers with a clear focus on facilitating format changes, resulting in changes that are easy, quick and safe to perform.
A model for every requirement
The TSA traysealer range has machines designed for every level of production required, including single or double-line models. From low-medium production models to high-performance models, such as the TSA 1200 XL, with a sealing area of 500x1200 mm.

UPC 4.0 control system
All our models are equipped as standard with our UPC 4.0. control system, giving them extensive capacities for smart factory. Remote access for support, the option of installing your own videos, operating instructions (SOPs), customisable screens, manuals, efficiency measurement (OEE), as well as the option of accessing and exchanging information with management systems such as ERP, MES, etc.
Complete solutions
Our traysealers are easy to integrate in complete packaging lines. Our team of experts in the area of automation and integration can offer turnkey solutions for entire packing plant projects, from the management and distribution of boxes and trays to palletising.
If you would like to find out more about our traysealers, please do not hesitate to contact your nearest agent, listed in our contact section.