ULMA Packaging progresses with its strong commitment to the fish and seafood industry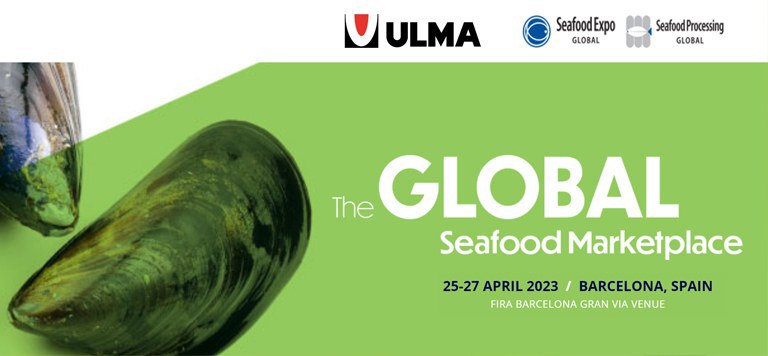 ULMA Packaging at Seafood 2023, Stand 3EE601 - Fira de Barcelona, from 25 to 27 April
Once again, ULMA Packaging will take part in the biggest trade fair for sea products, Seafood 2023.
ULMA Packaging remains firmly committed to this industry and, to demonstrate this, the company will be occupying a larger area than last year, to showcase the wide range of packaging solutions that set them apart as a leading global supplier.
Josu García, Product Manager at ULMA Packaging.
"All our equipment for the fish and seafood industry meet the most strict requirements of the producers with a hygienic design suitable for rigorous washing and cleaning processes. Additionally, the high degree of flexibility of our machines ensures safe packaging at all times, prolonging the shelf life of the food and keeping it in an optimal condition until it is consumed."
At Seafood 2023 we will have a stand covering almost 200 square metres, where four versatile, highly reliable and easy-to-operate packaging machines will be on display, with sustainability playing a key role through innovative packaging that ensures food safety.
Highly versatile compact Thermoforming machine - TFS 200 MSV
This model of thermoforming machine has been designed to produce modified atmosphere, skin or vacuum packaging. Its versatility also extends to the packaging materials with which can work with cardboard, laminated films and even mono-materials as possible base film materials.
Flexible Traysealer for both cardboard and plastic trays - TSA 875
This model of traysealer is equipped with the innovative R-SkinTM system, which makes it possible to use more lightweight trays that are not compatible with traditional skin packaging systems, thus reducing the material used by up to 50%.
This WeCare sustainable packaging technology enables significant material savings, which are further enhanced by the CUT ONTRAY cutting system, which reduces top film waste by up to 30%.
It is worth mentioning the optional equipment and features with which the traysealer is equipped (automatic tray destacker, automatic product loading system, double reel holder with automatic splicing, servo motors etc.), making it the perfect model to be integrated into high output lines.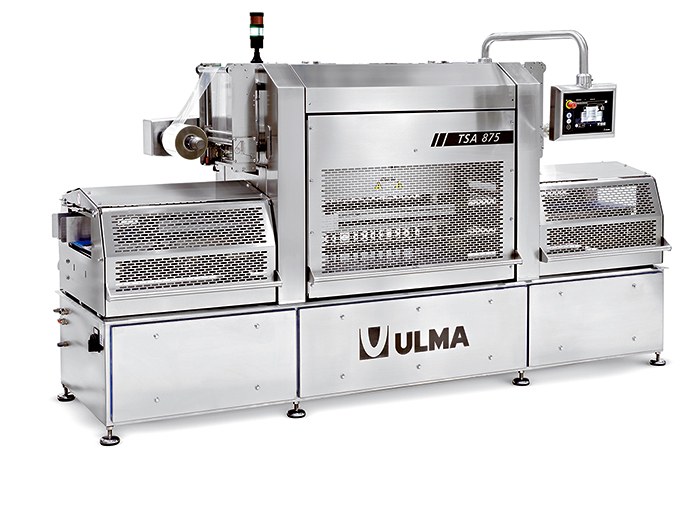 Flow pack wrapping machine for fresh products on trays with barrier shrink film - FM 300
The sustainability benefits of the packaging we will be showcasing are centred around replacing plastic trays with cardboard trays and using an extremely thin 20 µ recyclable film for shrink wrap packaging.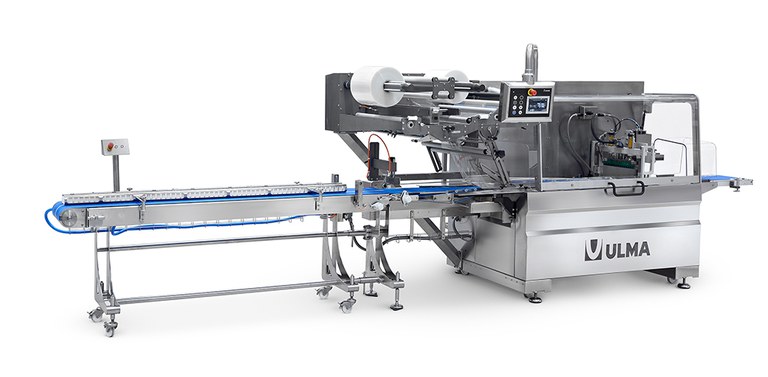 Continuous Vertical bagging machine - VTC 828 R
This machine produces premium doy pack bottom-gusseted packaging in a vertical arrangement with a resealable zip system, which is made of recyclable mono-material film. The packaging, which has an impeccable finish, is produced at output rates of up to 80 packs per minute.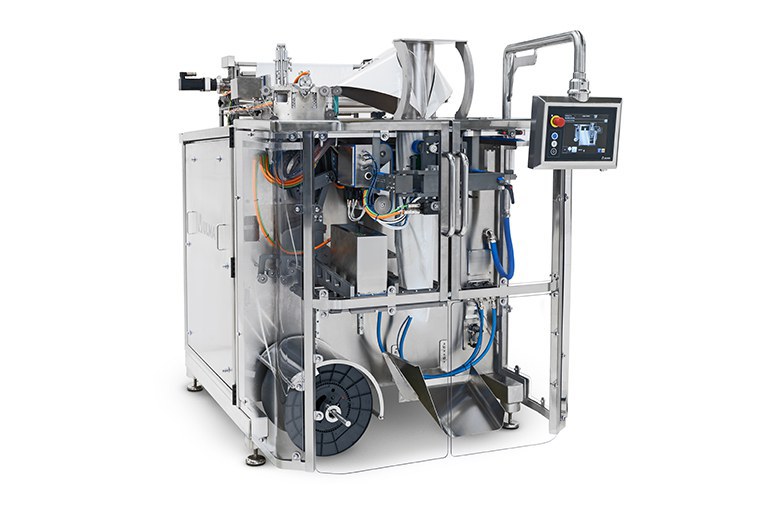 Your product in the supermarket: Outstanding presentation and sustainable packaging
Based on the principle that the pack must protect the product and reduce food waste, sustainable packaging will be the key focus in the sample pack display area.
Since the fish and seafood industry increasingly requires more sustainable and innovative packaging, we will be offering our customers the latest packaging trends available on supermarket shelves.
Automation: Reduce your operating costs
With the aim of improving the efficiency and increasing the productivity of our customers' packaging lines, one of ULMA's key areas of focus is the automation of packaging processes.
Thanks to ULMA's wide range of products, the company is able to install everything from automatic product loading lines and end of line solutions to robotic palletising systems.
Digitalisation: Essential for improving production efficiency
Encompassing the concepts of SMART MACHINES and SMART SERVICE, ULMA Packaging's digital solutions will have their own dedicated area at Seafood. Digitalisation is also helping to transform the packaging industry, so ULMA's machines have been designed to be connected in a smart factory environment.
Equipped to collect real-time data, our monitoring and analysis tools allow plant managers to optimise the efficiency and return on investment of packaging lines.
Thanks to these and other features, our customers are able to identify areas that require improvement, optimising production shifts and reducing downtime, which leads to greater efficiency and lower operating costs.
Stand 3EE601
Come and visit us at Seafood 2023. We will be delighted to show you the latest technologies and sustainable developments, to offer you the best solution to suit your needs.