ULMA Packaging renews its website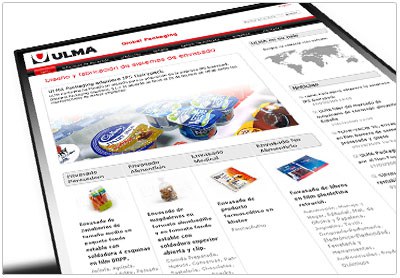 ULMA Packaging has recently concluded the process of renewing its website (www.ulmapackaging.com), with the aim of transforming it into an agile, simple and attractive tool.
This new version has been made with the most advanced technology and includes many new features and improvements for the design, navigation and contents.

We have incorporated the latest design trends in order to offer an up-to date, practical and useful space, and especially to create an ideal environment in which to provide our customers with the best service.  We have increased the use of icons and illustrations and a new information layout so that content may be viewed in an agile and fluid way.

The section structure has been evolved and simplified in order to provide quick access to the most popular ones, which are now expanded and renewed, allowing users to easily navigate through our extensive offering.

The new ULMA Packaging website displays more than 1,000 packaging solutions for countless sectors.  It also includes an extensive and completely updated catalogue of our products.  In order to facilitate access, we have added a search engine to ensure being able to find any packaging solution or product within the website.

All these new features are the result of months of work and research, with the aim of addressing the continuously growing expectations of our clients. 

We invite you to navigate through our new website and discover everything ULMA Packaging has to offer.