ULMA Packaging's online FAT service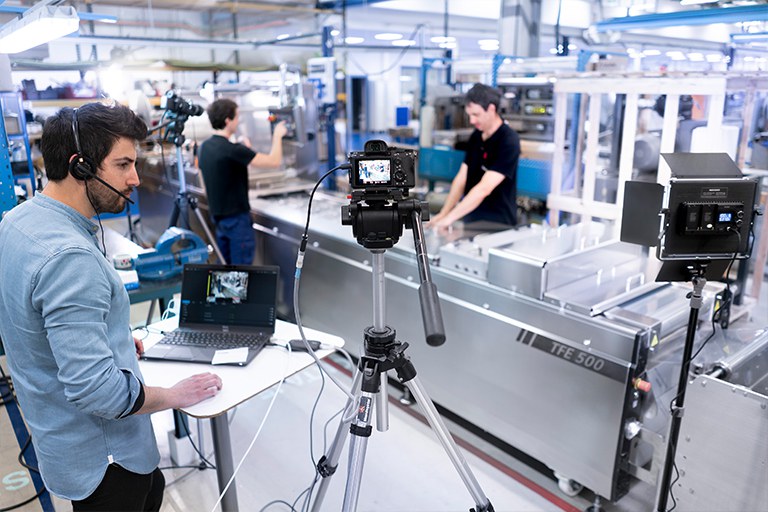 ULMA Packaging, a world leader in the design and manufacturing of packaging machines and systems, is firmly committed to being close to its customers and is available for them worldwide, with a strong presence in over 60 countries, its own offices in 24 of them and an extensive network of distributors to provide local assistance.
With the aim of supporting its local networks and providing the best possible service to customers under the current circumstances where it is more difficult to travel, ULMA Packaging is offering its customers ULMA Remote Services, which is a set of services and tools designed by ULMA Packaging to provide them with remote support with optimal efficiency and security.
This includes the online Factory Acceptance Test (FAT), which has a very high level of acceptance by customers.
This service allows us to adapt with greater flexibility to customer schedules and reduce lead times and costs for them.
Using video conferencing software and streaming, ULMA Packaging allows its customers to carry out in-factory equipment approvals, without the customer's technicians having to travel to ULMA's facilities. This real-time service allows the customers to check that the equipment and packaging process meet their specifications remotely and completely securely.
High-resolution cameras are used to ensure that customers can check every necessary detail of their machines. Furthermore, the whole FAT is recorded so that it can be submitted with the documentation.
Find out more about the other ULMA Remote Services from ULMA Packaging via the link below: More info