SVS
Modular design semiautomatic sleeve wrapping machine to wrap with shrink film a great range of individual productos and groups.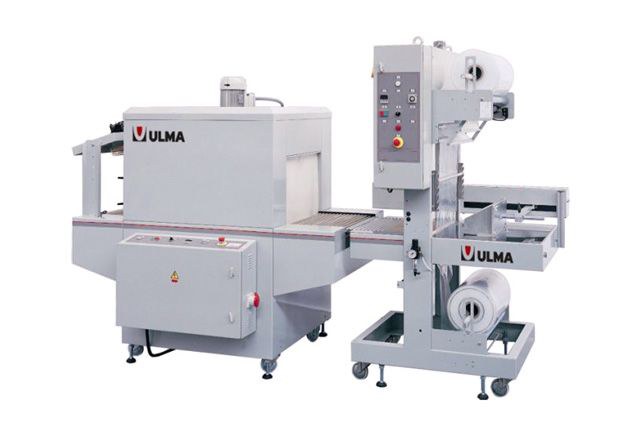 Semiautomatic sleeve wrapper ULMA brand, model SVS 60x35, of modular design, to wrap with flat shrink film a great range of individual products and groups. 
The sleeve wrapping machines work with two flat rolls of film, cross sealed. Complete closing of the pack is not needed.
Maximum product height: 350 mm.
Productions up to 600 cycles / h depending on product and film.
Stainless steel in feed table.
Powered reel holders (top and bottom).
Manual placement of products over the in feed table. Pneumatic cylinder with paddle activated by buttons.
Pneumatic seal.
Sealing and cutting with hot clamp with electronic regulation of temperature. Low maintenance of the sealing clamp.
Automatic cut and seal cycle when the paddle goes backwards.
Safety system in the sealing clamp to protect the operator and/or the product.
Pneumatic presser over the exit table to hold the product during the cutting and sealing process.
Stainless steel exit table with gravity rollers.
Control panel of simple use for all machine functions.
Machine of modular design. Heavy duty frame construction made on painted and laminated steel tube.
Wheels and height adjustable legs for transport and positioning.
Machine orientation: from right to left.
Easy access to all elements.
Electric cabinet with ventilation.
Protections and safety systems according to CE norms.
Contact Us