Meat skin packaging in thermoforming in flexible film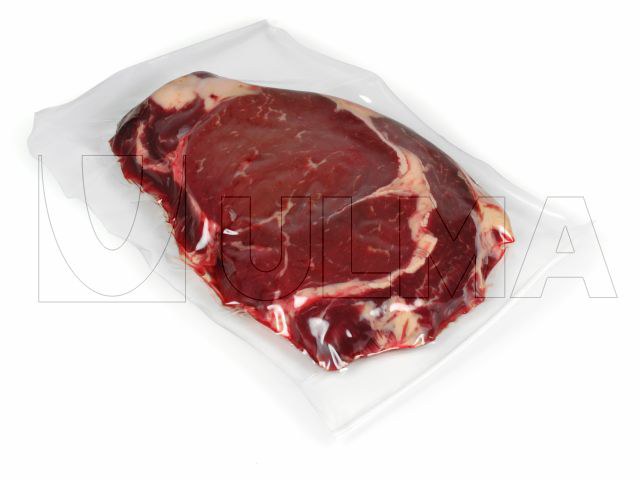 Skin pack with secundary perimetral sealing.
Without forming, the product is collocated directly in the bottom film.
Flexible base film.
Perfect to pack individual meat pieces (without bones). Perfect to pack in vacuum environment, product with irregular shapes that request better pack appearance than the conventional one.
Horeca sector.