Aromatic herbs packaging in flow pack wrapper (HFFS)
Industrial packaging system with an excellent presentation.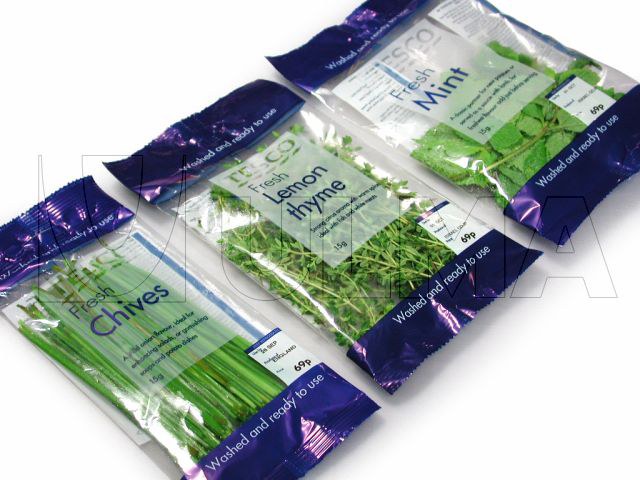 - Ideal for the distribution of the product in self-services of warehouses.
- Industrial packaging system: Increases productivity and reduces packaging costs in comparison with a manual packaging system.
- Machine with a great versatility to pack different types of aromatic herbs.
- The possibility to use a printed film allows the easy identification of the product at the same time that it permits to add all kind of consumer information (user instructions, properties, etc.).