The poultry product company OF TOV chooses ULMA Packaging to install 10 new packaging lines in two of its production centres in Israel
OF TOV is one of the leading poultry producers in Israel. It needed to change the way it presented its fresh products on the market, requiring hygienic packaging with no modified atmosphere, so it opted for ULMA Packaging's SST traysealing technology
Through its Food and Fresh Products divisions, OF TOV is one of the leading producers of poultry products in Israel. It has achieved this success by combining quality criteria, creativity and innovation with the family spirit of the business and its commitment to home-made products.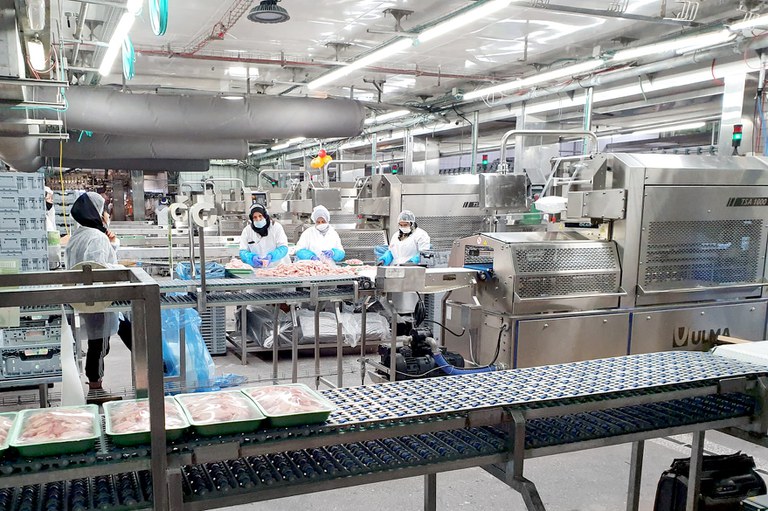 Another part of its strategy is to have first-rate technology partners like ULMA Packaging, a partnership that has continued for years and was further consolidated with the installation of 10 new SST traysealers, the TSA 680 and TSA 1000 models, installed in an association of several kibbutzes in Emek HaYarden (The Jordan Valley).
OF TOV has two production plants in this area, one for processed products - cold cuts, frozen schnitzels, ready meals and other processed products - where most of the products are packaged using ULMA Packaging machinery. Specifically, among its production equipment, the Israeli firm has vertical wrappers for frozen products, traysealers for packaging sliced cold cuts in MAP and flow pack wrapping machines, also for packaging cold cuts in MAP.
In the second plant, the site of the chicken and turkey abattoir, with a production capacity of 100,000 chickens and 10,000 turkeys a day, they butcher and package them in the newly-installed machines. These production plants used to have ULMA Packaging's stretch film wrapping machines, so the new traysealers are a continuation of the trust placed in ULMA Packaging during a partnership that has spanned several years.
SST PACKAGING: LEAK-PROOF HERMETICALLY SEALED PACKS
The new machines have upgraded the production fleet, after the Ministry of Health banned the sale of any packaging that was not hermetically sealed, meaning that OF TOV needed to adapt its production equipment to the new market requirements. The machines it used to have allowed it to provide products with protective wrapping, but the packs were not completely sealed, so exuding fluids from the products could pose a problem.
To adapt to the new market requirements, 7 high-output TSA 1000 SST traysealers were installed, working in parallel in a single room. At the outlet of each machine, there is a weighing machine and a labelling machine with information about the products. The main feature of the SST is that it uses stretch shrink film, enabling gas-free packaging of fresh food. These characteristics ensure an unbeatable finish with the added benefit that the trays do not need to be very high because the product can protrude above the height of the tray.
Three TSA 680 SST machines have also been installed in separate rooms, for other chicken and turkey products.
ULMA Packaging's technological capacity was a key factor in this project where the proposed solution would also allow products with a greater height and increase production capacity, making it better suited to the customer's requirements.
ADVICE AND SERVICE
Another key aspect was ULMA Packaging's ability to offer advice, together with its local distributor, KLA TRADE & ENGINEERING LTD. The needs assessment performed and the option to test the application were decisive factors in the customer's decision to undertake a project of this scale.
The training needs of local technicians were also met by holding various training sessions. Without a doubt, the guaranteed service that ULMA Packaging is capable of offering through its network of subsidiaries and distributors plays a vital role.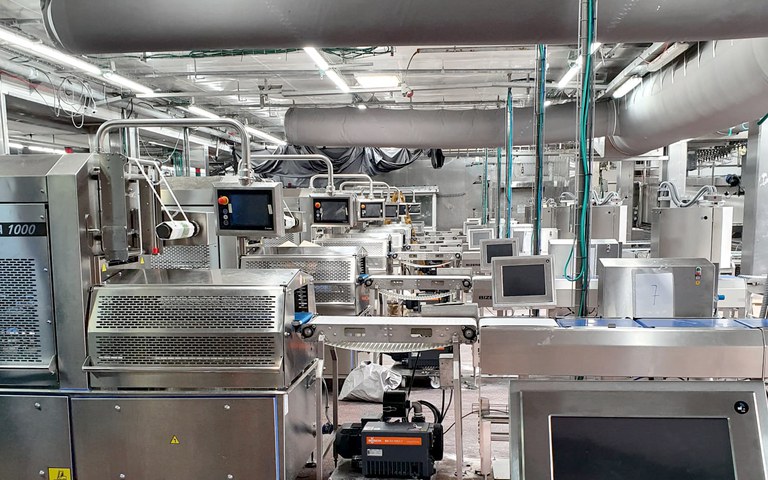 The end result of the project was excellent. OF TOV managed to increase output and meet the needs of the highly changing and demanding fresh food market, thanks to working with a key technology partner like ULMA Packaging..