ULMA Packaging helps to expand the capabilities of MHP group enterprises by implementing modern packaging solutions
MHP, founded in 1998, is a Ukrainian company and one of the world agri-business leaders for poultry products. Today, it is made up of around 40 enterprises based in 16 regions across Ukraine. It is a vertically integrated company, providing a full production cycle for producing chicken meat. Its assets include highly efficient grain and feed production facilities, incubators and poultry houses, as well as meat processing plants.
In 2016, when MHP made the decision to update some of its packaging systems, ULMA Packaging had the chance to join as a supplier, with MHP purchasing a TFS thermoformer and a TSA traysealer.
These two packaging systems had such a positive impact that they marked the beginning of a partnership between the two firms that continues to this day, and that has been consolidated over the years with the purchase of many more packaging systems.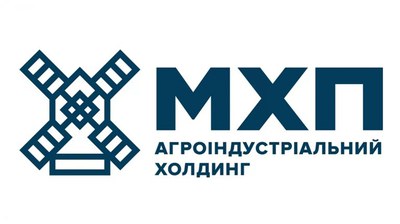 A wide variety of machines and technologies
Throughout the years, MHP has been adding equipment to its packaging lines, covering almost the entire range of technologies that ULMA Packaging offers.
MHP currently has a large number of thermoformers and traysealers, as well as other vertical wrappers, including the following:
The high-performance TFS 700 thermoformers. ULMA's top-of-the-range sanitisable thermoforming model, suitable for washing processes and capable of working with flexible and rigid films, while producing packaging using different technologies, such as vacuum and MAP.

Case of thermoformed packages


The VTI 640 vertical wrappers with the patented Tight-Bag(TM) system. A system that optimises the volume of the bags by extracting the air before sealing them.
Read about Tight-bag™



The fastest traysealer on the market, the TSA 680, which is capable of a rate of more than 20 cycles/min with residual oxygen of between 0.1% and 0.2%.

Traysealed package with chicken cut-ups

Read the full article
The key to a successful partnership
Through decades of successful work in the domestic and foreign markets, MHP's management and engineering service has gained extensive experience in the operation of packaging equipment, so their endorsement makes ULMA Packaging the leading provider in terms of packaging solutions and systems. Vitaly Adamchuk, Technical Director at MHP, states that: "ULMA Packaging equipment meets all of our standard criteria in terms of reliability, technical excellence, ease of use, etc. We are also fully satisfied with the quality of technical support provided by ULMA Packaging: ULMA's service team consists of true professionals who provide quick and expert assistance. Another advantage for us is the availability of spare parts for ULMA Packaging machines. Their wide range is always available in warehouses in Ukraine."