Automation of packaging systems and lines at Interpack with ULMA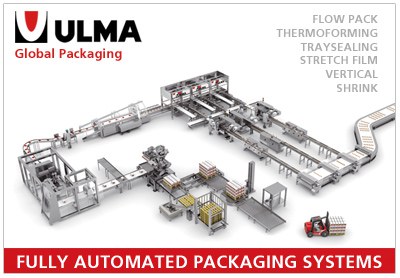 ULMA showed complete integrated solutions from the primary to the secondary packaging combining automatic loading of products, different packaging technologies, vision and control systems, automatic case packing and palletizing.
ULMA exhibited at the largest world's packaging exhibition, its latest in comprehensive, integrated solutions from the primary to the secondary packaging and automatic palletizing.
Fast packaging processes, easy to operate, reliable and automated: In a stand of almost 700 m2 over a dozen different installations were showed.
The visitors did not disappoint as seen in the quality and the amount of people who came to inquire about the latest news and solutions presented by ULMA Packaging.
Automation
ULMA's stand had several complete lines integrating automatic packaging machines with automatic feeding systems and end of lines, including inspection and control systems as well as case packers for plastic crates and carton cases.
One of the highlights was the twin cell robot loading product into a flow pack wrapper. These self manufactured robots use a common working area to load product to be packed in a unitary pillow bag. Finally, a U10 robot automatically feeded a Rama cartoning machine.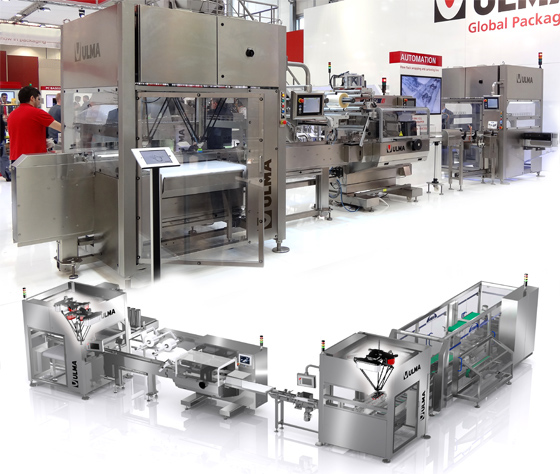 Following the concept of a fully automated packaging lines, another set of integrated solutions were showed in collaboration with other companies: 
Hygienic design TFS 500 thermoformer with automatic loading system from Elcat. Specially designed for sliced products, the loading system gently put products into the cavities of the thermoformer which had a easy format change system on its side (see picture below). This system makes die change easy and fast operations.



VTI

540

v

ertical wrapper with Marel's 

IQF

multiweigher for

chicken parts

, making a

reclosable package

with

zipper

.


Flow pack at high speeds

Within the chocolate and confectionery industry a high speed flow pack line based on a FR 500 model was showed. It consisted of the following elements: rows distribution system, aligning module, multibelt and the wrapper itself which raised speeds up to 700 ppm.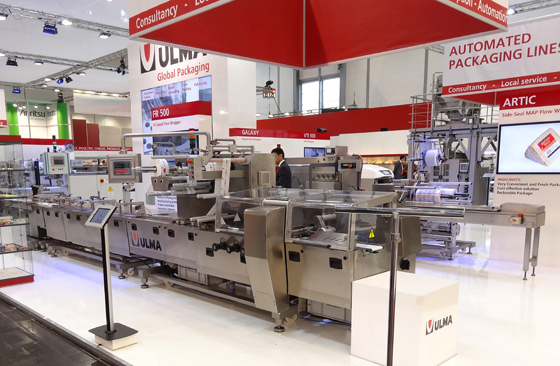 Reclosable quadpack for biscuits
Another innovation was the quadpack flow pack type package with four additional longitudinal sealings giving the look of a box which included a reclosable system flexible and easy that can be adjusted for different formats and cutting profiles.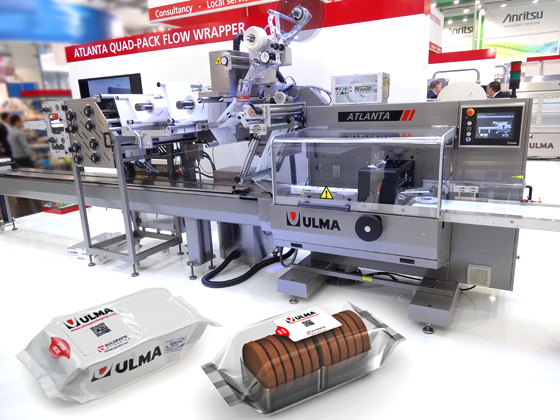 Automatic traysealing line with robot case packer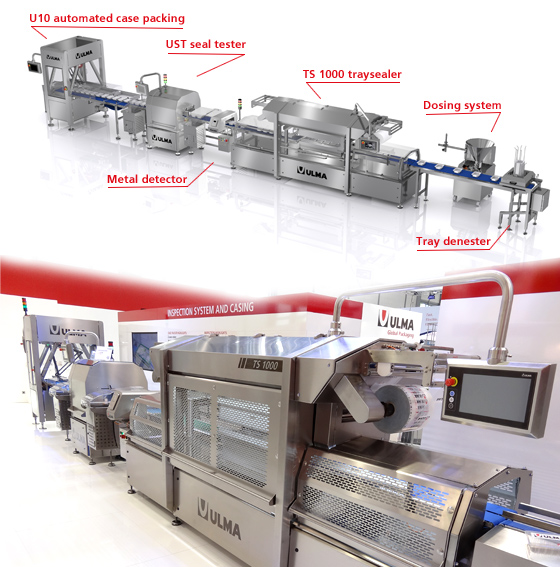 Once the trays were sealed, a metal detector and a sealing tester where applied to follow with a case packing robot cell which loaded trays into carton.
High efficiency TSA 680 traysealer
This traysealing model combines some interesting features which make it in a traysealing solution to keep in mind:
Hihg sanitization level.
Productivity: up to 20 cycles/min (80 ppm with 1523 trays) in cut & seal.
%85 cost reduction comparing to equivalent pneumatic machines.
Ease of operation and format change.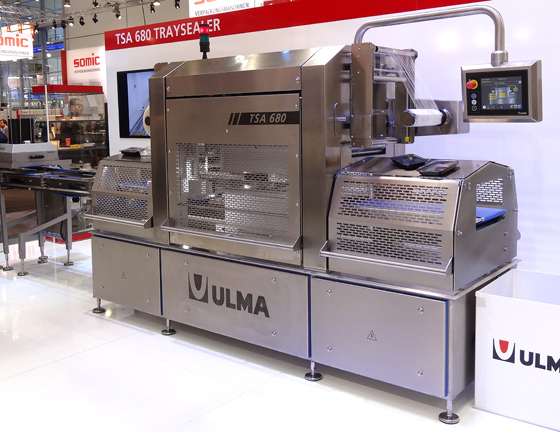 Skin pack with hygienic design thermoformers
Within its wide range of hygienic design TFS thermoformers, two different performance level models were showed: TFS 500 and TFS 407.
This last TFS 407, is specially designed to make skin packs. It belongs to the skin pack thermoformers family which are designed specifically to make this particular packages with a rigid base for products as meat, cheese, fish, seafood and ready meals. The lid is shrunk and adapted to product's shape enhancing its appearance and giving the feeling of a second skin.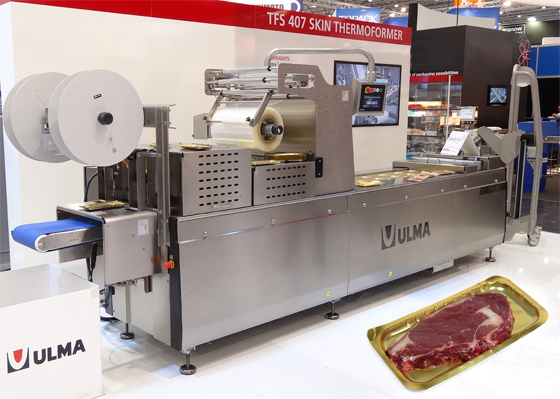 Reclosable packs
Three different reclosable packs were showed at the stand: adhesive label, zipper and disposable adhesive strip.
In this sense, visitors were very interested in this third solution which was applied in a Artic flow pack wrapper specially designed for sliced products.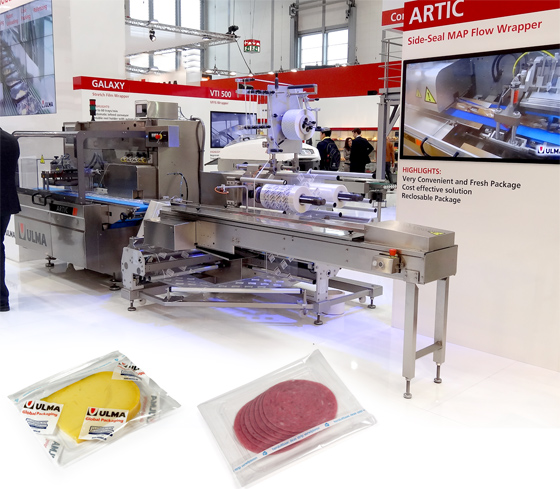 The high number of visitors who ULMA received and appreciated, provided the required response to ULMA's stand in world's largest packaging exhibition.