New automatic traysealer TSA 875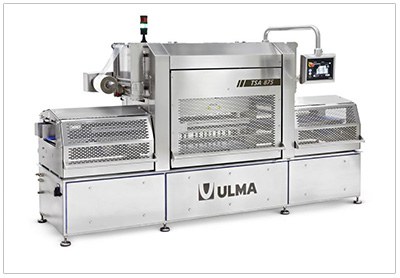 Within the range of hygienic design TSA traysealers, ULMA Packaging has recently presented its new TSA 875 at Fruitlogistica.
This model has the same advantages of its predecessor TSA 680.
Hygienic design
Designed to be integrated in complete lines
High efficiency

UPC based control

This new machine has a larger sealing area than the TSA 680. The maximum sealing area of this model is 330x875 mm.
This new model is an example of the strong commitment of ULMA Packaging to develope a complete new range of traysealers that meet the most demanding requirements of the market.