ULMA Packaging purchases IPS Dairypack company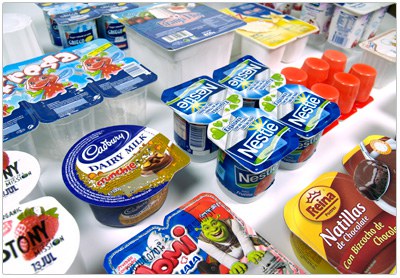 With this purchase, ULMA expands its offering of packaging solutions for the dairy industry.
ULMA Packaging has signed an agreement to purchase the IPS Dairypack company. The agreement between ULMA Packaging and IPS Dairypack was signed in Oñati on February 25, 2009.

Headquartered in Rioja, IPS designs and manufactures packing-filler machines primarily aimed at the dairy sector, as well as a large range of dosage products such as jams, jellies, dairy desserts and similar items.  IPS currently competes with only the top ten companies in its field on a worldwide level, and in Spain, it´s the industry leader for this type of technology.  With this purchase, ULMA extends its offering of thermoforming and traysealing machines.

IPS was founded in December 2002, and it actively began its activity in March 2003. During 2003 and 2004, it developed the first thermoforming and traysealing machine models, applying the latest technologies in terms of package types.  In 2005, IPS completed its range with the smallest thermoforming model designed for customers with lower production capacities.

In its five years of existence, IPS Dairy Pack has achieved an annual growth of 25%, and exports represent 60% of its sales.
Customised solutions
Since the beginning, IPS has been focused on technological improvement.  Year after year, it has used the best R&D&i technology available to design and manufacture the best packaging solutions for each client, offering high performance and low package costs.  Its objective is to offer customised solutions in terms of the needs of each client.

The automatic filling lines for fresh products manufactured by IPS are able to address production capacities from 5,000 to 50,000 packs per hour, with all types of dosing and package decorations.
ULMA reinforces its market position
With this purchase, ULMA Packaging, which according to the Alimarket specialised magazine was the Spanish leader in the sale of food packaging machinery in 2008, expands its catalogue of thermoforming and traysealing machines, completes its offering for the dairy industry and consolidates its market position.