ULMA Packaging will participate in Fruit Attraction, the leading international trade fair for the fruit and vegetable industry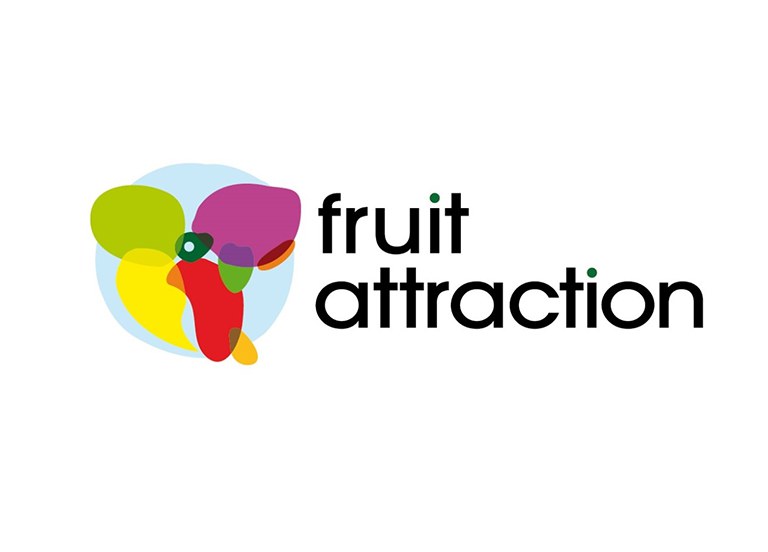 We will showcase our sustainable and automated packaging solutions designed to boost productivity at the IFEMA Madrid exhibition centre from 3 to 5 October.
Pavilion 8, Stand 8C25
As a supplier of packaging equipment and systems, our aim is to provide our customers with solutions designed to ensure that their products can be sold in the best possible conditions, while minimising their environmental impact.
Through our #ULMAweCare sustainability project, we have developed a number of environmentally friendly technologies that help reduce the taxes currently levied on plastic in many countries.
Horizontal flow pack packaging for fruit and vegetables
Our Sienna horizontal flow pack wrapper is a highly flexible unit that handles packages made out of materials that can be recycled in the paper recycling loop and which has been designed to package a wide range of products.
The standout features and benefits of this machine include:
Flexibility to work with film (plastic and paper).
Wide range of formats.
Ease of use.
For more information on similar sustainable solutions, please read the following article on our website.
Tray packaging line with automatic case packing
This line, equipped with our TSA 680 P traysealer and CP 200 automatic case packer, is capable of automatically packing and filling up to 120 trays per minute.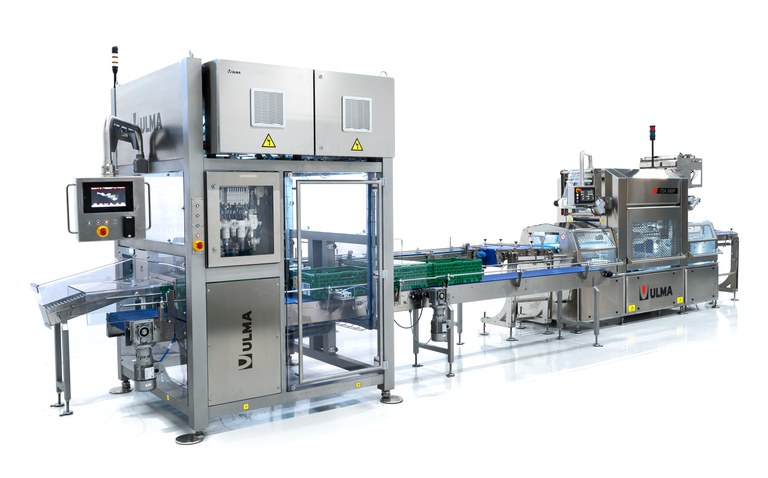 The TSA 680 P traysealer is part of our "P" family of traysealers that are specially designed to pack fruit and vegetable products in trays.
It can handle both cardboard and plastic trays and we will be showcasing both options at the trade fair.
The RPET tray option is a very impressive solution. They are made with a high content of recycled materials (up to 80%), so they can reduce or even eliminate the taxes levied on plastic, depending on the country.
Flexibility to work with different materials: traysealer compatible with cardboard and plastic trays and even different lidding films.
Flexibility to arrange in different patterns: the CP 200 packing cell can arrange in customised mosaics.
High output: this traysealer, equipped with the CMC motion control system, is capable of achieving up to 25 cycles/minute with plastic trays and 20 cycles/minute with cardboard trays.
Quick and easy format changes.
Vertical packaging for fruit and vegetables
We will be showcasing our VTC 840 vertical wrapper, with fully recyclable packaging that is suitable for the paper recycling loop. It is equipped with motorised systems that facilitate format changes, aimed at reducing downtime and increasing machine availability.
Ergonomic design.
Ease of operation.
Quick format changes.
Smart machines
Our packaging systems, which can be connected to other manufacturers' equipment, have advanced controls with a simple and intuitive, configurable HMI, with wizards for adjusting machine and production settings, data control and production parameters and customisable instructions in different formats (step-by-step, PDF and video).
Advanced features, such as integrated control of the different peripherals in our system and consumption measurement (air, electricity, film, etc.) make the system very easy to use and also help to analyse the line efficiency. 
If you are planning to attend the trade fair and would like to make an appointment with our sales team, please complete the form at the bottom of the page and send it to us.