#ULMAweCare, ULMA Packaging's commitment to sustainability through innovation
At times like these when we are taking special care with hygiene and protecting the products that we use and consume, their packaging is especially important. At ULMA Packaging we believe that our commitment to sustainability is more relevant than ever and we are working to develop more sustainable packaging.
Through our #ULMAweCare project, at ULMA Packaging we are focusing our efforts on sustainable packaging and seeking environmentally friendly technologies and materials. This is a sustainability project that is already well established and has the twin objectives of reducing the materials used in packaging and promoting the inclusion of recyclable and compostable materials, as well as improving the quality of and protecting packaging to extend the shelf life of products. The challenge is to achieve more efficient processes and more effective packaging with a smaller environmental impact.

With this in mind, it is essential to reduce the amount of packaging material required, while maintaining the benefits of the packaging in terms of the product's protection and shelf life. Reducing the amount of plastic used, with thinner films, optimising the size of the packaging, reducing the film waste generated in wrappers and trayless packaging of products are some of the solutions implemented to achieve more sustainable packaging.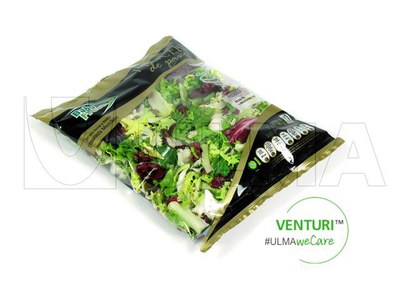 Packaged using the VenturiTM system, which reduces the length of the packaging by up to 15%
Recycling and composting is another of the major challenges faced by the industry, which is opting to use mono-materials that are easier to recycle, packaging that makes it easier to separate materials, using trays made from cellulose and using plastics from renewable, biodegradable and compostable sources such as PLA or cellophane and packaging that makes it easier to separate materials.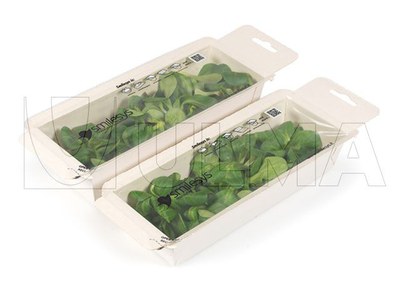 Cellulose tray, traysealing packaging with a plastic film that allows it to be separated for recycling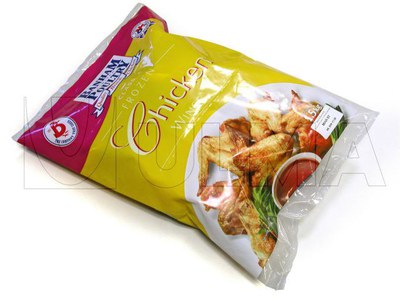 Mono-material packaging ready to be recycled
At ULMA Packaging we are continuously developing to offer our customers more innovative packing machines that are capable of working with increasingly sustainable materials. Examples of the more efficient packaging that we have developed through these measures and policies are the LeafSkinTM, trayless packaging and packaging with paper.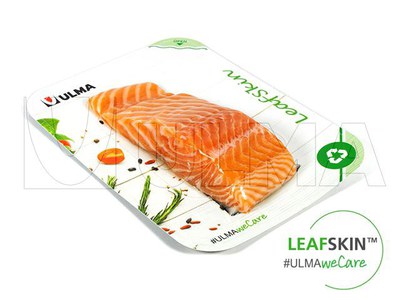 Salmon packaged in LeafSkinTM traysealing packaging
One of our latest innovations is the development of our Paper Kit. This is a system that allows many of our machines to be adapted to use paper films.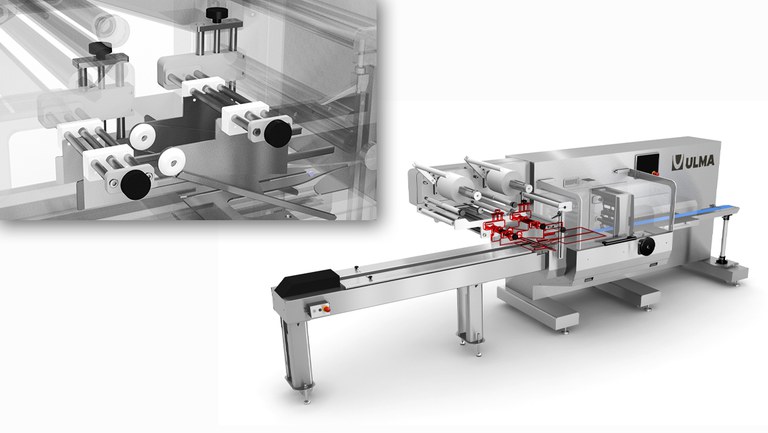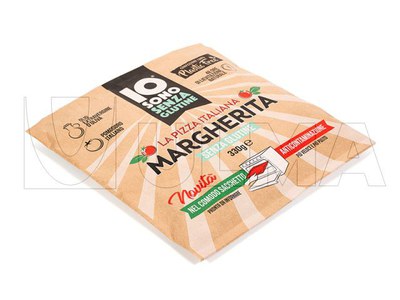 Pizza packaged in flow pack with thermosealable and ovenable paper film
However, we should not forget the vital role that plastic plays in packaging and we must continue to use it as it guarantees hygiene and safety and keeps food suitably fresh, increasing its shelf life and reducing waste.
At ULMA Packaging we work to promote the responsible use of plastic, using the most suitable materials in each application, using recyclable materials and working to educate society on recycling and encouraging the industry to obtain the means for recycling.