Wide range of automated tortilla packaging solutions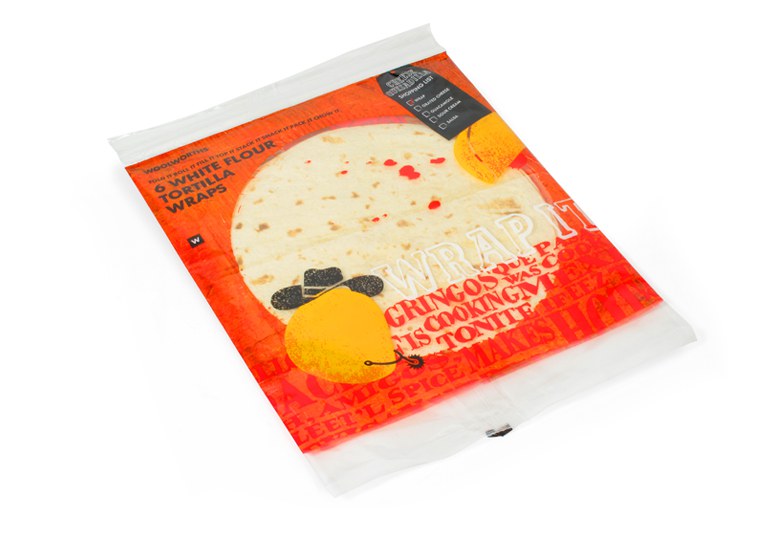 As the supplier of one of the widest ranges of packaging technologies, at ULMA Packaging we offer various automated packaging solutions for tortilla producers.
Automated packaging machine loading
The packaging machine product loading process can be automated thanks to our range of robot or retractable belt-based systems.
Primary thermoforming packaging
For anyone seeking to prolong their product's shelf life, primary thermoforming packaging is the right solution. With precise control of the residual oxygen in the packaging, it ensures that the product is kept in suitable conditions for 9 months for when it is consumed.
Primary flow wrappring packaging
For customers who want maximum format flexibility with optimal packaging costs, primary flow pack packaging provides a wide variety of options for resealable packs, making it the best choice.
TThe product's shelf life, which can be up to 2 months, can be increased by using oxygen absorbers, which are placed inside the packaging.
The ease with which packaging formats can be changed when using flow pack packaging machines minimises downtime, thus improving the line's OEE.
Our resealable packaging options include:
Adhesive lengthwise or crosswise on the pack
Zipper lengthwise or crosswise on the pack
Automated end of line solutions
Through our UPA process automation division, ULMA Packaging also provides end of line solutions that automate and reduce the costs associated with handling during the end of line phase.
Pack aligners at the exit of the thermoformers
Automatic rejection by robot or belt
Packing robots that work on tracking
If you would like to see our packaging formats, go to our solutions for tortillas and wraps section or, if you would prefer to contact us directly, you can get in touch by using the form provided here.